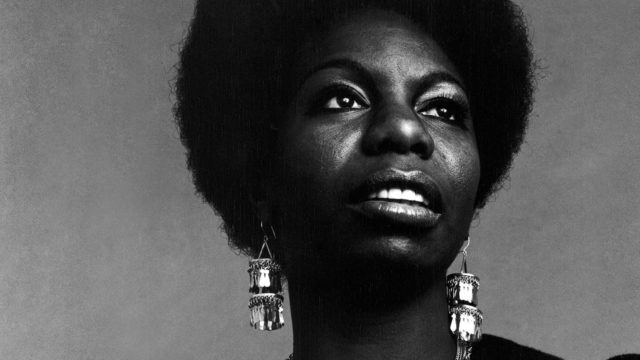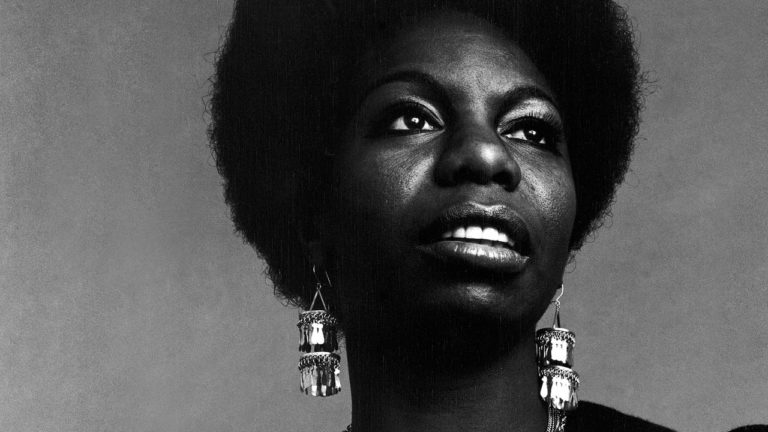 Imagine a young twelve-year old pianist refusing to play at her debut classical recital because her parents were forced to move out of the front row to make room for white people. It was a defiant act which marked the beginning of a life of musical defiance and inspiration. Nina Simone was politically provocative then, and retained that reputation throughout her life.  Let's take a closer look into Simone's music and impact on the industry:
"Ain't Got No, I Got Life", London, 1968
Simone's classical piano lessons cultivated a considerable musical talent. She studied at the Julliard School for a summer, in preparation for auditioning at the Curtis Institute in Philadelphia. So certain was her acceptance, that her entire family moved there in advance, only to discover that she was ultimately turned down. Simone believed her rejection was based on her race, and that infused her life with purpose.
"I Want a Little Sugar in My Bowl", French TV, 1967
She forged a career blending artistic excellence with unabashed political messages. She not only supported civil rights, she lived her messages. Her performances included volatile expressions of racial consciousness and political despair. Her 1964 protest song "Mississippi Goddam" was banned in selected southern states:
"Mississippi Goddam", Live in Antibes, 1965
During the 1970s, she exiled herself from the United States. She lived in Europe, Africa, and Barbados. She performed, but sporadically. She had financial issues and tax problems which merged with her personal psychological issues for years.
"Take Me to the Water", Morehouse College, 1969
But Simone left an unexpected legacy. Often named "the High Priestess of Soul" due to her sensual and seductive musicality, and referred to as "the civil rights diva" due to her musical social commentary, Simone's musical presence influenced an astounding number of legendary rock & roll musicians who followed her. John Lennon claimed that Simone's "I Put a Spell on You" was an inspiration source for the Beatles' hit "Michelle".
"I Put a Spell on You"
Elton John named a piano in his collection for Simone. Davie Bowie, Janis Joplin, John Legend, Madonna, Bono, Aretha Franklin, Adele, Mary J. Blige, and many more have cited her as significant to their development as musicians.  Mary J. Blige described Simone as being able to sing anything. Simone's music as been covered, and featured in movie soundtracks, video games, commercials and TV series for decades.  Her influence has spread throughout the entertainment world in ways which she might never have expected, and certainly not realized by many who enjoy her music without realizing it originated with her.
Simone is one of the new nominees for the 2018 Rock & Roll Hall of Fame. Her gifted phrasing, passionate story-telling, and mastery of musical nuances have been embraced by audiences and performers alike. But, consider her life's themes of empowering people of color, liberating the thinking of all people, committed truth-telling and interpreting the essence of human emotions. These are themes which rock & roll has always embraced and promoted with aggression and confidence. Simone confidently sang the people's voices; just as she sang her own. Her aggressive and sensitive music reflected the world and her times. Perhaps more than ever before, Simone's music continues to reflect and sing ours.