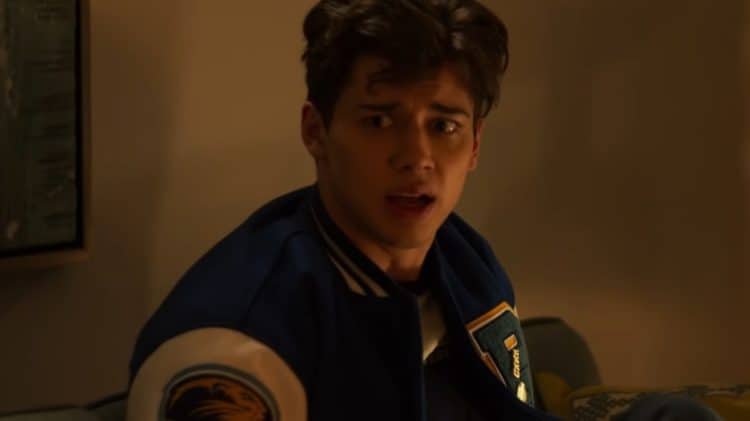 Uriah Shelton is still in his early 20s, but he's already gotten lots of experience in the acting world. Since making his first on screen appearance in 2007, he has made it very clear that he has what it takes to keep up with more experience actors. Uriah is best-known for his role as Joshua Matthews in the Disney series Girl Meets World. Although the show lasted for just three seasons, it helped Uriah gain exposure to a wide audience and helped open the door to more opportunities. In 2019, he landed a role in the Hulu series, Looking for Alaska which was based on the novel of the same name. He landed his first major film role in 2020 with the scary movie Freaky, and everyone is excited to see what he will do next. Continue reading for 10 things you didn't know about Uriah Shelton.
1. He's A Texas Native
Uriah was born and Texas but raised primarily in Alabama where he moved with his family when he was just a month old. While Alabama is a beautiful place and has a lot of positive qualities, it's not a good place to start a career in the entertainment industry. Uriah and his mother eventually relocated to Los Angeles so that he could further his career as an actor.
2. He's Likes To Play Video Games
Uriah probably wouldn't consider himself a gamer, but he does enjoy playing video games from time to time. During an interview with Sci Fi and Scary he said, "I love Red Dead Redemption and Grand Theft Auto. Just something with an open map. I get bored really easily with video games so when I have new sceneries constantly popping up, it is really important for me when I'm playing games."
3. He Got His Start As A Model
When Uriah was just 7-years-old, he enrolled in a modeling class with his cousin. It didn't take Uriah long to realize that he liked being in the spotlight and he eventually entered a talent competition. At that point, he realized that acting was what he loved to do.
4. He's A Mixed Martial Artist
Uriah loves to stay active and practicing martial arts is one of his favorite ways to do that. He told Just Jared JR, "I've been a martial artist for the majority of my life actually. I started when I was six and throughout my life have trained in Tae Kwon Do, Muay Thai, Kali, tactical blade combat, and Wushu. I actually was 5 Time State Champion of California in the American Tae Kwon Do Association a while back."
5. He's Into Motorcycles
Uriah is an adventurous person who isn't afraid of a good adrenaline rush. While lots of guy his age are really into cars, motorcycles appears to be much more his thing. Judging by his Instagram, Uriah spends a lot of time riding and owns at least one bike.
6. He's Not Close With His Girl Meets World Cast Mates
When cast members have great on screen chemistry it becomes easy to assume that they get along in real life as well, but looks can be deceiving. An article from Seventeen Magazine, revealed that Uriah didn't really get along with his cast mates from Girl Meets World. Apparently, he and Rowan Blanchard (Riley Matthews) got along and least and Uriah said "Rowan doesn't necessarily like me."
7. He Had A Restraining Order Filed Against Him
In 2017, Uriah found himself in some legal trouble when news broke that a former friend filed a restraining order against him. According to reports, he kicked the alleged victim in the stomach causing severe bruising. Uriah's team quickly denied the allegations.
8. He Auditioned For Lead Roles In 13 Reasons Why
13 Reasons Why fans may remember that Uriah played a small role in the series during the first season. What many fans don't realize, however, is that he actually never auditioned for the role of Pratters. Instead, he auditioned for two other bigger roles in the series. We couldn't find any information on which roles he originally auditioned for.
9. He Was A "Troubled Youth"
Things may be looking up for Uriah now, but there was once a time when he was on a very different path. In an Instagram post, he revealed that he was a "troubled youth" and had a rough period during his teenage years where he was constantly getting in trouble.
10. He Enjoys Archery
Motorcycles and martial arts aren't the only hobbies that Uriah has. He is also into archery and shared a post on Instagram in December 2019 showing his followers that he had recently started shooting again. Even though it had been a while since his last time shooting, he hadn't lost his touch.