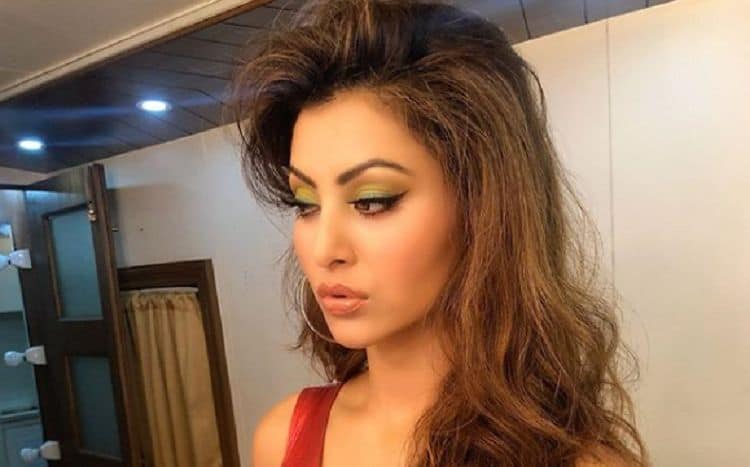 Plenty of Indian women are beautiful, but what sets Urvashi Rautela apart is that she is more than just a pretty face. Urvashi makes a living as an actress, but her charitable nature and intelligence put her in a class of her own. Although she is yet to land any Hollywood roles like her fellow actress Priyanka Chopra, Urvashi still does well in Bollywood. Here are a few facts to help you learn more about her.
1. She has millions of fans on social media
Most people try desperately to gain a large following on social media platforms, but when you are a celebrity, fans naturally come your way. Urvashi has over 12.2 million followers on her Facebook page and 12.3 million fans who like it. On Instagram, the number of followers is 19.5 million, with most of the uploaded photos showcasing her modeling poses.
2. She was rumored to be in a relationship with Hardik Pandya
The prying eyes of the media have been known to cause breakups, and the perfect example is of Khloe Kardashian and Tristan Thompson. Photos leaked of Tristan cheating on Khloe when she was nine months pregnant, and they put on a happy family charade until Tristan cheated again. Urvashi knows that photos can ruin a family and therefore when media channels started circulating that she was dating Hardik Pandya, she tried clearing her name. Urvashi asked the rumormongers to stop spreading the lies because it was ruining her relationship with her family, going ahead to dismiss the videos as ridiculous.
3. She defended Boney Kapoor against the inappropriate touching video
A picture is worth a thousand words, but a video could be worth a million more. Urvashi has kept defending Boney Kapoor against a claim that he touched her inappropriately. Anyone who has watched the video can see that Boney slaps Urvashi's butt twice before they head out in different directions. As published by Gulf News, Urvashi said that Boney is a true gentleman and she was shocked to find the video had gone viral. According to Urvashi, the angle used by the person who captured the moment misconstrued what happened. We would believe it if the photographs were all we had, but the video is much clear. Still, like Urvashi said, maybe it was just a grand gesture. After all, if she did feel assaulted, then she would have made the claims herself.
4. She is a teetotaler
For one who has a net worth of at least $4 million and is exposed to the high-profile life of celebrities, we would expect that Urvashi downs a few bottles of wine. However, she makes it clear that she has never tasted alcohol all her life, and she also does not smoke. It is, therefore, no surprise that her skin looks great even though she admits she does not have any unique beauty routines. After all, it is common knowledge that if you want to avoid looking older than you are, you have to stop drinking alcohol and smoking.
5. She is an expert in various dance moves
Alison Krauss sang that you do not have to speak to express yourself and Urvashi holds the same belief. According to Urvashi, dance movements help in telling a story, and she finds them comfortable enough to express herself through them. Urvashi, therefore, has trained in various dances including belly-dancing, ballet, Hip Hop, Jazz, contemporary Kathak and Bharatanatyam. In her interview with Super Cinema, Urvashi admitted that dance is the most beautiful form of expression.
6. Her modeling career
Despite having ventured into modeling after being urged by friends and family, Urvashi's beauty did not go unnoticed by the rest of India. At only 15, she was crowned Miss India Teen, but that was only the beginning of her many accolades. At 23, Urvashi earned the title of the world's youngest most beautiful woman. She is modest and does not believe it is her physical attributes that resulted in her name appearing on the list. Instead, she hoped that it is her noble heart that facilitates her philanthropic work that was recognized; Urvashi runs a foundation to support different causes.
7. She never lies
If you think you can intimidate Urvashi to lie, then you are in for a big surprise. Urvashi admits that she always tells the truth because she opines that fear is what causes people to lie, and she does not fear anyone. Urvashi lives by a strict set of values that keep her from being untrue to herself. Consequently, if she lied, then it would be an insult to her intelligence which is more offensive than the lies.
8. She is trained in Taekwondo
Before you think of messing with Urvashi be warned that she is trained in martial arts and Taekwondo. Urvashi began training since she was in school where she also took up gymnastics, and the skills have enabled her land roles for action films. She is among the popular Indian actresses who are also trained martial artists among whom are Priyanka Chopra and Deepika Padukone. Besides starring in action films, Urvashi's martial arts skills have also facilitated in her being featured in songs. For instance, in "Gal Ban Gayi," Urvashi not only got to display her Taekwondo skills but made her first attempt at sword fighting.
9. She would be an engineer
Urvashi comes from a family that expects everyone to be a science student, but they still pushed her to become an actress and model. Although at heart Urvashi believes she is a science student, she still has no regrets that she did not end up becoming an engineer. She is bright and in her board examination, Urvashi scored over 95%. She still keeps the scoresheet because she wants her grandchildren to know that their grandmother had to work hard too.
10. How she stays slim
Urvashi has an enviable figure, but she works hard at keeping it. She follows the Japanese principle of eating until she is 80% full. Urvashi also avoids refined sugars and eats buckwheat mixed with honey and hemp milk before bedtime to help her body burn calories while she sleeps. She also loves working out and her favorite exercises, including kickboxing, lunges and squats. Urvashi told Khaleej Times she will do any exercise that makes her ass look rounder and firmer to ensure that she is breath-taking in a bikini.