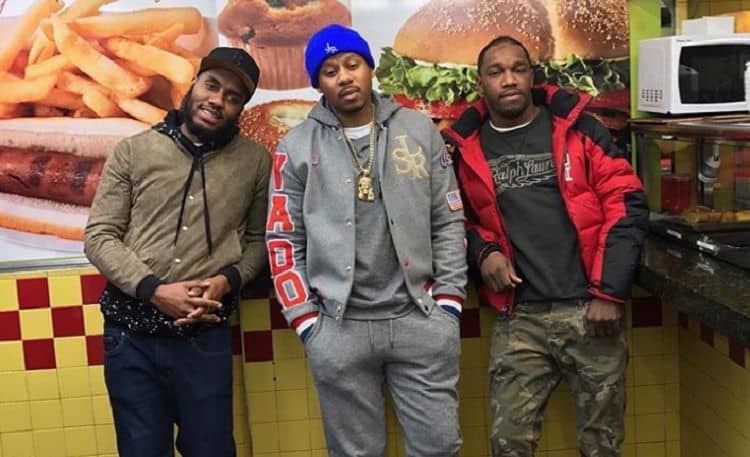 You know that the hip hop game is a tough one. It's fraught with competition, and it's not easy to make it in the entertainment industry as a whole. You need sheer talent, a lot of patience, and your perceived overnight success is never what it seems. Most people the rest of the world consider an overnight success have been working behind the scenes for years to make it through, and no one ever sees that hard work. However, we know that people like Vado have been at it for a long time, and we want to now more about him and his game.
1. His Real Name Is…
Few rappers use their real names, and it's not uncommon for them to have something a little cooler to go by on stage. Vado is no exception to the rule. His birth name is Teeyon Winfree. He didn't use that name for whatever reason, though we don't know why. He's never come out and stated why he chose not to use his real name or a shortened version of that.
2. He's from New York
Born and raised in Harlem, he's been at the epicenter of one of the most amazing cities in the world his entire life. He was born on March 13, 1985, and he's been there forever. He grew up along the 144th and Lenox block of Harlem, and he's always called it home. We imagine that being from such an iconic area in such an iconic city allowed him to experience the world in a much broader sense.
3. He's Been at it a Long Time
Many people decide that they want to get into the rap game at a young age, and Vado is not an exception. He's been at it for a long time, readily admitting he's been writing since he was 16. He was heavily influenced by a handful of wrappers whose music isn't even that well-known. But, that is the thing about rap. There are so many talented rappers in the world, and many of them never make it big.
4. His Stage Name Was Shortened
We already know he didn't want to use his birth name, and that's fine. But, he wasn't always Vado. In fact, when he first began his rap career, he went by the name MAVADO, and changed it. We would assume it was a trademark issue, and we might be right. Apparently, there is a Jamaican Hip-Hop artists who goes by the same name, and he didn't want his name confused with anyone else. We get that.
5. Vado Has Meaning
When you think of his stage name, you might wonder where it came from. We hear that it's an acronym for "Violence and Drugs Only," which makes us wonder what kind of recreational activities he's involved in outside of the rap game.
6. He's Close to Cam'ron
Cam'ron is one of the more famous names in the hip hop and entertainment industry. He's been at the game a long time, and he's good at what he's up to. Vado has always admired his style of work, and he's been one of his role models for many years. In fact, he's so into the work that Cam'ron has done, they've even worked together a time or two on different projects.
7. He's Doing Well
We cannot confirm the accuracy of this information, of course, but it seems like Vado's net worth is pretty impressive. According to various internet sites, his current net wroth is anywhere between $1 million and $5 million. That's impressive for someone who has yet to reach household name status.
8. He Keeps His Life Private
One thing that never fails to impress us is how well some people in the public spotlight are able to keep their private lives private. This is why we were all shocked to find out that he grew up with reality star Tahiry Jose, that they've known one another a long time, and that they've been friends with benefits for some time. In addition to that, they're joining the new season of "Marriage Boot Camp" to fix the issues they're having trying to move on with their relationship.
9. His Music is Available Almost Everywhere
There was a time when fans knew that they'd struggle to find his music available just anywhere. In a world where we are all so accustomed to finding music online with the touch of an app, we forget that not everyone has their music on sites like iTunes and Spotify, and that's a big deal. Now, his music is more easily available, and fans are here for it.
10. His Most Recent Album Dropped in 2019
He's probably glad, in light of what is going on in the world today, that he dropped this album when he did. It's not like a big secret that the world has turned itself upside down and people are unable to leave their homes, many are out of work, and things are not certain. His most recent album was released in 2019 back when people were living their normal lives, downloading music, and excited about things more than worried about them.