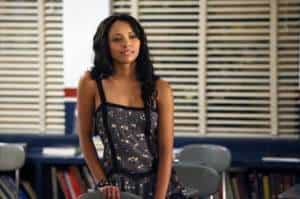 The Mystic Falls are almost ready to head back to high school for their senior year in the October 13 episode of The Vampire Diaries.
The kids will have been through a lot of troubles before this episode, but despite all the recent drama, Caroline wants to make sure that Bonnie, Matt, Tyler, and Elena will enjoy Senior Prank Night before they start their senior year at high school. But this is Mystic Falls, so uninvited guests show up to ruin the evening and things turn deadly.
Damon wants to use Jeremy's new mystical connection to his ghostly ex-girlfriends to figure out a way to defeat Klaus. Meanwhile, Klaus continues to increase his stranglehold on Stefan and use him as a mechanism for violence.
The official school year on The Vampire Diaries will begin on October 20, when everyone returns to Mystic Falls High.
Don't miss a new episode on October 6. For a preview of this week's episode, check out photos, a trailer and sneak peeks.