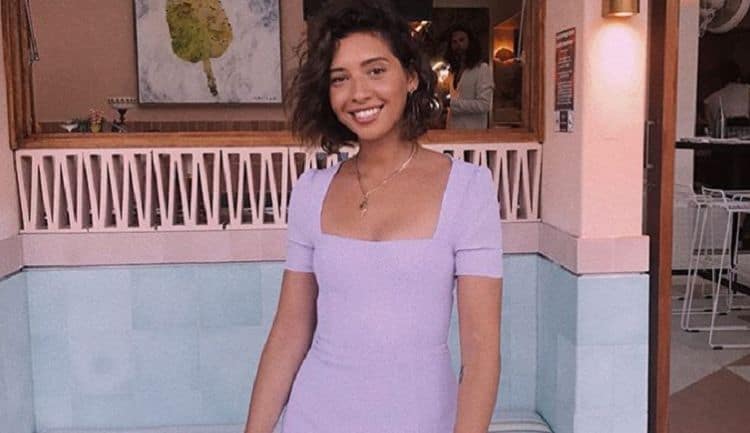 Last week, you probably didn't know the name Vanessa Valladares. This week, however, we all know her. Well, we know her name. We don't actually know a thing about her, however. She's allegedly the new girlfriend of actor Zac Efron, and she's someone who is making some serious headlines now that they've been spotted out together. So, who is she? What's she like? Is she really dating one of Hollywood's most eligible bachelors? What's the story here? How is this working? We don't know, but we know that there is so much that might make a difference.
1. She's Australian
We don't know where she was born and raised, but we know it was somewhere down under. The lovely young woman is from Australia, where he has been spending a lot of his own free time lately. In fact, he reportedly extended his own visa to stay in the country for another year, so this might be a good reason why, if we had to guess.
2. She's Young
She's a young woman, but she's not too young. We don't know her date of birth, but we know that she's 25 as of 2020. He's older, but it's nothing too drastic. The age difference between them is only seven years, which is nothing when you're in this age range. He's 32.
3. She's A Waitress
She was living and working in a place called Byron Bay in a place called the Byron's General Store Café. It's there that the two reportedly met when he walked in and wanted to grab something to eat. Apparently, he got a lot more than just a meal. He got her number.
4. She's Not Working Anymore
It turns out that she quit her job as a waitress recently. She wanted to spend more time with her new boyfriend – allegedly – so she left her job to do that. Does this mean that he is supporting her right now? We have no actual idea but if he is, this must mean it's some serious business, right?
5. She's A Model
Perhaps her modeling career is enough to allow her to make a living while not working as a waitress. She's modeling for companies that are very famous in Australia, which means she's probably doing quite well in the meantime. We don't know if she's been modeling a long time, but she's doing it a lot more now via her social media than she was in the past.
6. She's Spiritual
She is a big fan of meditation and of being connected to the world in a spiritual manner. We like that about her, but we don't know much about how long she's been into this, if she studied, it, or if it's something she's always had a fondness for in her life. She's someone who does make sure all of her social media captions tell a story about this, though.
7. She's A Fan of Fate
Well, we don't know if she's a fan of it per se, but it worked out in her favor. She loves to travel, but the pandemic kept her where she was for some time when her plans of traveling were cancelled at the last moment. Had she gone off on her adventures, she wouldn't have been waiting tables at the same place that Efron walked into and met her. That might not have been a big deal since she wouldn't have known, but it would have been a big deal if she did.
8. She's Living with Efron
Rumor has it that these two have been together since July 2020, and that they are moving very fast. That's only about two months, but they are reportedly already living together in his seaside rental home. There is some speculation that he even tried to buy a house in the area but was outbid by someone else.
9. She's Not Shy
As a fan of modeling, she's not shy. Her social media account is filled with photographs of her in nothing more than bikinis just showing off her body while also sharing inspiring captions. We can see why he has a thing for her, so that might be a reason they are moving so fast.
10. She's Adventurous
She likes to travel and see the world, and she likes to try new things. We can see that her sense of adventure might be something that Efron is attracted to, and that is something that he's shown us all he loves, too. He's a fan of traveling, seeing the world, and of doing things that aren't expected of him.