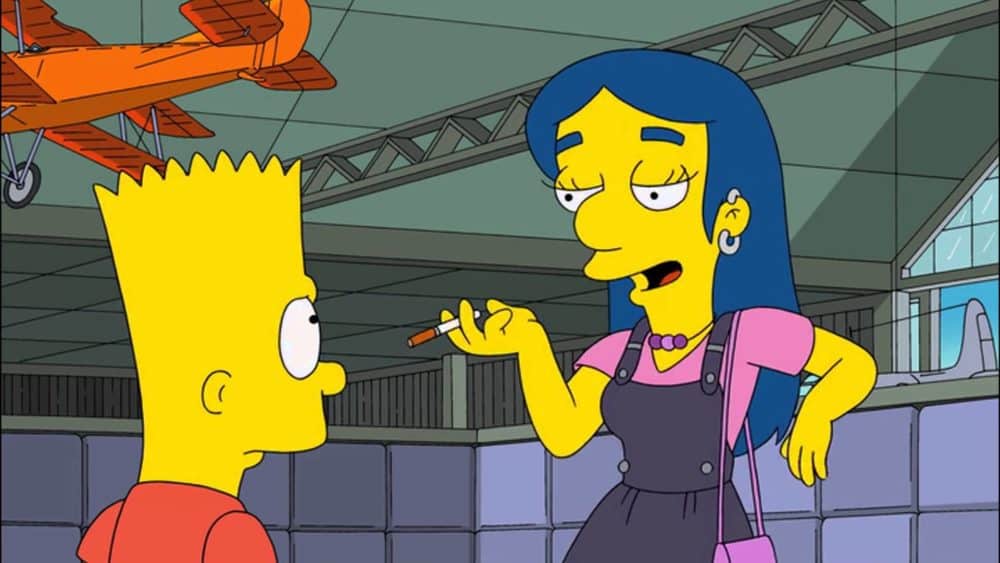 Smoking has often carried an air of sophistication especially when famous actors smoke unique e cigs on-screen. Throughout the fifties, Hollywood prominently featured scenes of actors smoking. Many smoked while discussing major plan in hotels lounges. Smoking on scenes was prevalent to make the act look cool. Then the government began to regulate tobacco use and smoking disappeared in most parts except in a few historical dramas.
In place of smoking, actors are now using electronic cigarettes to vape on TV shows and movies if the scene calls for it. Vaping has rapidly grown into popularity especially in the USA, U.K., France, and Malaysia just to mention a few. If you're a fan of vaping, it's rather an exciting feeling to see your favorite actor or director engaging in the activity in a movie or TV show.
Here is a list of the best vape scenes in movies or TV shows.
House of Cards
Popular TV show, House of Cards that premiered in 2013 was the first show that acknowledged electronic cigar on television. In this scene, Kevin Spacey who plays Frank is seen vaping in an attempt to kick the cigarette habit. When he is caught by his wife puffing who thought he quit the habit, he says it's not cheating, it's vapor.
This statement was a big relief for a community that had been wishing this activity would be recognized for nearly a decade. But Underwood's next line caused uproar among the vaping community as some argued that it was somewhat a negative message. However, the character indicated that e-cigs causes some addiction with no serious consequences. In this case, the intention of the writer was clear that vaping is quickly becoming a common alternative for ex-smokers.
2 Broke Girls
The famous CBS comedy, 2 Broke Girls premiered in 2011, and it's not only known for its hilarious characters but scenes of vaping. In this comedy that features two broke girls, there is an entire opening of a diner full of hipster vapers. These girls work as waitresses. In one episode, a group of hipster vapers show up at diner where they light up their best e-cig devices and the two girls notice them. The owner is not happy with this behavior. But one of the girls is into vaping. The show is notable for displaying vape mods being used instead of the common e-cig and vape pens.
Drive Hard
Vaping is prominently featured in the movie, Drive Hard thanks to famous e-cig fans like John Cusack. His character is frequently seen holding e-cig, a unique prop that was even featured in the trailer of the movie. Cusack, who is seen vaping or holding an e-cig in most of his other movies including Reclaim and Maps to the Stars, blows thick vape clouds and there are several scenes where he is seen refilling his e-cig.
Despite the fact that the movie is set in Australia, a country that prohibits e-liquid nicotine use, Cusack doesn't look bothered by the act. He is one among the few Holywood actors that vapes in the spotlight and makes it look like a normal activity.
The Tourist
Johnny Depp is a prominent Hollywood actor with an array of movies and TV shows many of us love. Apparently, among these movies is "The Tourist" where in one episode, Johnny Depp is seen vaping while on a train while conversing with co-start Angeline Jolie. In this scene, the camera person focused on the anti-smoking sign that is elected behind Depp, showing how effective vaping can be as a way of quitting smoking. Though not memorable, it's been recognized as the first movie to show vaping openly.
The Simpsons
Who doesn't know the hilarious TV show, The Simpsons? The humor and effective skewering of social issues are some of the things most people can recall about this show.  It has made several references to vaping in recent years.
For instance, in 2015 one of the episode shows major characters including Grampa Abe and baby Maggie blowing rings of e vapor. Many may see this a bit unusual as it implies that vaping is for everyone when we are made to understand that it's an adult practice for ex-smokers. The sight of young children doing may not be a positive thing for the industry.
The show continues to mock the availability of e-cigs to children, where Apu, the store owner trues to sell Bart on flavored vapes. He explains that it's not a kid's stuff and continues to ask which flavor (tropical melon or bubblegum) the kid's want.
Although the show has been on air for nearly three decades, it's hard to ignore the fact that vaping seem the norm in most of the episodes.
Billions
https://www.youtube.com/watch?v=UdXemkbL7FE
Another favorite show of all times is Billions which premiered in 2016 and already towards the third season. It's among the first shows that feature an e-cig vaporizer. In this episode, instead of showing the actors puffing on an old joint, the show brings the leading actors Malin Ackerman and Damian Lewis sharing a few hits off a Pax 2.
The interesting part is how cool and casual the moment looks. The characters use the device regularly in their conversation thus giving it more attention than an ordinary cigarette.
Neighbors
Neighbors premiered in 2014, an interesting comedy by the famous actor Seth Rogen alongside Zac Efron, Kelly Radner, and Dave Franco. The movie features any type of hard partying including hard drinking, pot smoking, and semi-nude dancing. In one episode, Zac Efron is seen vaping posing as a frat boy. The vaping community is likely to point his character as displaying the use of vape.
Conclusion
The idea of vaping on movies and TV shows is common today and it's expected to improve the market. It could even normalize vaping among majority of non-smokers. While these scenes could have better explained little about vaping to newcomers, the best way to make the habit normal is to treat these devices as mainstream products.
But will vaping survive Hollyword with the current trend it has taken? We would love to hear from you.