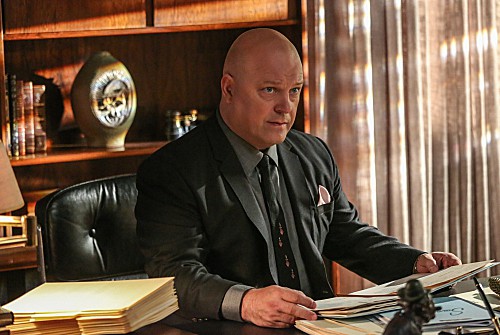 Finally, after six and a half weeks, 
Vegas
 returns 
tonight
!
After being given a break for a few weeks in order for the network to test their new crime drama 
Golden Boy
,
 Vegas
 was moved to Friday nights in hopes of drawing in some of the 
Blue Bloods
 audience to boost the numbers.  So yes, 
tonight
, 
Vegas 
is finally back on!
When we last delighted in a new episode of the period drama, the FBI had officially arrived in Vegas to investigate the death of mob boss Johnny Rizzo, and Jack Lamb, after being blackmailed into overlooking the mob operation by Savino, was forced to tell Mia and his brother Ralph the truth about what happened that fateful night.
Ralph took the protective big brother stance, promising to help Jack figure out the mess, however, girlfriend Mia kicked the deputy to the curb after learning that Jack killed her father.
Tonight
, Sheriff Lamb and FBI Agent Byrne clash over the case of a local pimp whom the agent prevents Lamb from pressing charges against, as he would rather use him for information on Savino.  We all know that Lamb is one for justice, but at what cost will one crime come over another?  Dixon and Tommy will also discover that Yvonne apparently has a fantastic singing voice – even a chance at turning professional – but I can't help but wonder about the risk we may become witness too.
Elsewhere, Dixon will continue to fall for Hollywood starlet Violet Mills (Anna Camp).
And of course, it is to be expected that Savino and his boys will be up to 
something 
tonight
 to weasel around the FBI presence in Vegas – perhaps calling in a favor from their buddy, District Attorney Reynolds.
Check out two sneak peeks below!
http://www.youtube.com/watch?v=w0OHsBkIvo4
http://www.youtube.com/watch?v=2k2xlUdpBo8
You can also live-tweet tonight with actors Jason O'Mara (@jason_omara) and Michael Chiklis (@MichaelChiklis), as well as Vegas writer Greg Walker (@VegasWriters)!