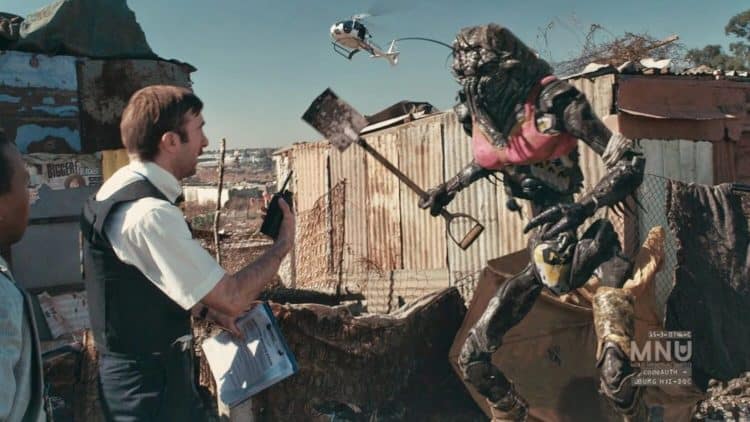 A lot of people don't want to think about what goes into a movie since they want to be amazed and they don't want to ruin the effect of it, but then there are plenty that want to know just how one effect or another was pulled off since some effects do look extremely realistic and it's a desire of many to know how it was made to work. When it comes to CGI though it is interesting to figure out what's going on and why certain movies come out looking better than others. The budget is likely one reason that some movies come out looking better, but when compared to the 80s and 90s effects it's easy to state that a lot of what makes it to the screen today is more than a little impressive. When a lot of us grew up in a time when glowing lights covering someone's body before they were cut out of the movie, the stuff we have now is something that a lot of people still feel the need to process because it's so awesome. But with that being said, it's just as simple to state the CGI has its fair share of problems as well.
For one, people that have been in some of the situations that the CGI is used to show, or have studied it in such a way as to be able to tell the difference, know very well what things should look like versus what they're made to look like. Blood splatter is a big one that, in movies is insanely gratuitous, especially when it comes to a body being blow apart since in many movies one might think that humans are just bags of blood and gore waiting to explode the first moment that a bullet punctures our skin. The Rambo clip showed this since each person that was hit by a round exploded in one way or another as the mounted weapon he was using was separating limbs and torsos with ease. Blood splatter experts likely get a kick out of movies such as this since their extensive studies with such things would allow them to see and recognize the fantasy of it all and that the CGI artists were obviously going for over the top effects considering that one explosion of blood in the movies can use more than the human body actually has. Plus, a bullet wound, even a heavy caliber, is bound to look quite a bit different, but in a Rambo movie, as people have come to expect, there need to be big explosions and body parts flying all over the place.
Good CGI occurs when it's almost impossible to tell whether something is real or if it's been doctored or touched-up somehow. Obviously there are moments in the movies that are CGI, but even those can appear so realistic as to be impressive, especially if the actors that are within the scene are able to react in the desired manner. One problem with any CGI is that the actors do have to play their part and if they're looking in the wrong direction or not paying attention to something that's right in front of them it can ruin the effect. It's pretty easy to tell low-quality CGI from what might have been a little more expensive, but there are plenty of moments when it's easier to fool some folks than others since a person's experience with CGI will be the difference-maker. But again, as I mentioned above, a lot of people don't want to know what's fake and what's not since they just want to enjoy the movie and get on with it. The continued advances in technology have made a lot of people more curious as to how the effects take place and how they're put together, and once the magic is let out of the whole thing it becomes either more disappointing or less so since realistically a lot of people don't want to know, but some simply have to since they can't stand not knowing the trick. When one looks at CGI though it's hard not to want to know what's going on behind the facade since a lot of it does look impressive until a person starts learning where to look and what to look for considering that not everything is going to be one hundred percent perfect when it's presented to the audience.
There are a great many tricks that can be used such as pacing and even using a great amount of misdirection to hide any and all mistakes, but those that know how to look for those mistakes and those that have been clued in to their existence are often able to find them without any problem. After you've seen good CGI, bad CGI is kind of hard to miss.