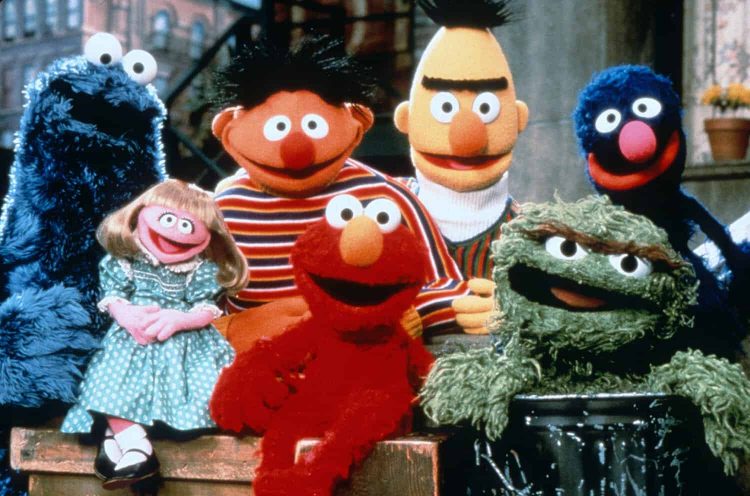 Can you honestly believe it's been 50 years since Sesame Street was first put on the air? A lot of us can possibly recall a lot of fun and engaging times with Sesame Street and the many characters it has to offer. Some folks likely remember a lot of the characters if not all of them, and a lot of us can recall just what we learned from some of them. From Oscar to Big Bird to Bert and Ernie to Elmo and several others, this show has been something that a lot of people have enjoyed since they were kids and can recall fondly even now. There are a lot of great things to remember about Sesame Street that even adults can agree even now is valuable since it's been a show that a lot of kids have benefited from over the years. It does seem a little cheesy now and again from an adult perspective but that's usually when you have to remember that it was created for kids and as a result that tends to mean that the material isn't going to be quite as intellectually stimulating as many adults might want since kids aren't ready for that level of learning quite yet. But it is pretty cute most of the time and has no trouble reaching kids on their level and inspiring them to WANT to learn instead of just sitting there like couch potatoes as they suck up whatever programming is being fed to them.
It would likely surprise a lot of people to realize a few facts about the show that they might have forgotten or never known about, such as the idea that Kermit the Frog was actually a character on the show to start with before he was shifted over to The Muppets. Tierney Bricker of E! News has plenty to share with those that would like to know more about about the program. Stuff like this is easy to forget about since by the time a lot of us were in grade school and were getting a little older you might remember that watching Sesame Street became less 'cool' and that other shows were considered more popular even if they did deal with puppets. Throughout all that time however millions of children have still continued to watch the show and learn accordingly as it deals with more than basic educational needs, but also goes into the idea of teaching kids how to treat one another and about various other issues that children might deal with in their lives, or see happening to other people. Some of the issues might seem uncomfortable to others, but the joy of it is that Sesame Street does manage to handle said issues with a great deal of tact and guide kids through the situations instead of throwing it at them and telling them to deal with it. Back in the day, when a lot of cartoons didn't really deal with educational material, Sesame Street was by far one of the best shows to watch in order to teach kids how to treat each other and other people.
The fact that it's turning 50 does probably make a few people feel kind of old since if you're keeping count that means it was created and released back in the late 60s, which makes it a good deal older than some of us who were watching it in the 80s and still pretty young compared to those that can remember when it came on the air for the first time. There have been some characters that have been there since the beginning and they're still going strong, but throughout the years there have been characters that have come and gone only to up again sporadically here and there. There have been a few issues over the years as one might expect but for the most part Sesame Street has been one of the favorite shows that's managed to hang on and thrive when it comes to children and has been among one of the absolute favorites of many individuals since there are grown adults that still love several characters off the show. Throughout much of pop culture the characters from Sesame Street have continued to be popular and have continued to be revered by a great number of people given the fact that they managed to inspire and entertain so many in such a positive way. Cookie Monster, who's first name apparently is Sid, has been one of the all-time favorites, as has Big Bird, and Oscar of course despite his overall grouchiness. Grover, the Count, Bert and Ernie, Elmo, and all the rest have found a special place in the hearts of so many people that it's hard to tell just who loves which character the most. At this point it's wise to simply state that the show has touched a great number of lives in general. Happy Birthday Sesame Street, and hopefully there are still many years to come.