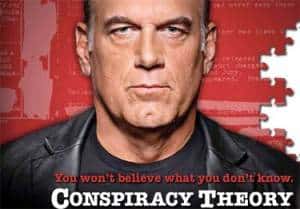 Conspiracy theorists rejoice! You just might be right about this one! Jesse Ventura's Conspiracy Theory is back on the air, but there is one episode that has – according to the tin-foil-hat wearing community – disappeared forever as the result of Government censorship. The episode in particular was about FEMA camps, and the horrors the US Government has in store for you should disaster strike. Whether the material is true or not is completely up in the air, but the Government clearly doesn't want you to 'think' it is true – making this a … thought crime?
The mythology has it that the US Government has come down hard on TruTV and as a result the network has censored Jesse Ventura by placing the episode in the vault – for good. Apparently, they have no pull what-so-ever over YouTube, because the episode is still on YouTube for everyone to see. For now.
The episode details a plan by the government to impose martial law under false pretenses. You can't make this up. Somehow it would be easier for the Government to control us by cramming us in tent cities surrounded by grunting militants than by the FCC authorizing one-thousand-channel cable. Whether you believe Jesse is being censored or not, you have to admit this is damn good promotion for his show – which airs Fridays at 10pm on TruTV. I mean, seriously – it's a conspiracy theory about how Conspiracy Theory the show is being silenced for telling the truth – but not really, because the episode is available on YouTube. The only thing that should be censored here is the gullibility of the people who buy it.