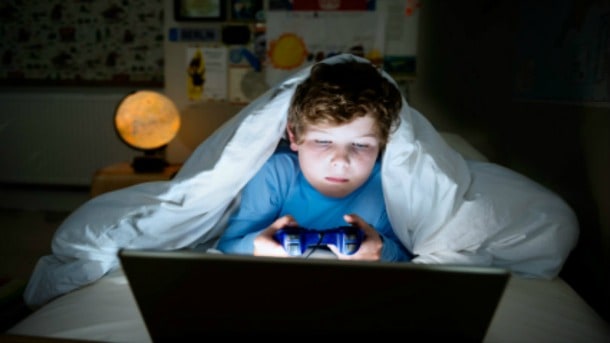 The popularity of video games has grown more and more throughout the years. The innovations around video gaming systems have made them more affordable, which has increased the amount of people playing. Along the way video games have also have become more and more addicting, which has begun to impact sleep according to several studies. Sometimes it's hard to shut off the game right before bed and is the last thing people do right before they fall asleep. This could have lasting impacts as you sleep and might be a habit to re-evaluate. It doesn't mean all video games are an issue, but when it comes to the important topic of sleep video games seem to have negative effects.
Research Proves Negative Effects on Sleep
The majority of the research done on the topic have been targeted at children and teens. This is because not only is this demographic more likely to play video games, but impacts on important health habits like sleep can have long-lasting effects.
A study in the Pediatrics journal looked at both playing video games and watching TV at night to evaluate the impact on sleep. They targeted over 600 children aged 3 to 5. The researchers found almost 30% of the children had their sleep impacted by watching TV or playing video games for at least 30 minutes after 7:00 p.m.
A study done at Flinders University in 2012 found impacts on sleep. The participants of the study who played more than 150 minutes of video games at night lost almost a half hour a sleep per night. Additionally, falling asleep took about 40 minutes longer than normal. Falling asleep can be tricky enough, but late night video games won't help. There was also a reduction in REM sleep, which is incredibly valuable for rebuilding our health when we sleep.
Reasons Video Games Impact Sleep
There are numerous reasons why sleep can be affected by playing video games. One of the reasons is the screen time before bed. "There have been numerous studies that have looked at screen time with other devices like phones, tablets, and TVs," Chris Brantner, Certified Sleep Science Coach at SleepZoo.com told TVOvermind. "The majority of these studies have found the reason these things and video games can impact sleep is because artificial light before bed can trick the brain."
Another aspect of video games that can impact sleep is the way it activates and engages the brain. Often times video games are fast moving or intellectually challenging, which can stimulate the mind and get all of the neurons working in the brain. With new, popular systems like the handheld Nintendo Switch, playing these games in bed becomes ever easier. "The activation of the brain is the opposite of what is needed before bed," Brantner said. "It doesn't give the brain time to wind down and relax."
Instead, as sleep begins the brain is still working, which not only causes less sleep but can hamper the amount of the ever valuable REM sleep. There's no need to avoid video games altogether. In fact, many believe there are plenty of benefits from video games as well. Instead, try to cut down on the amount of video games played before bed or after a certain hour. This will increase the chance of getting more and overall better sleep.