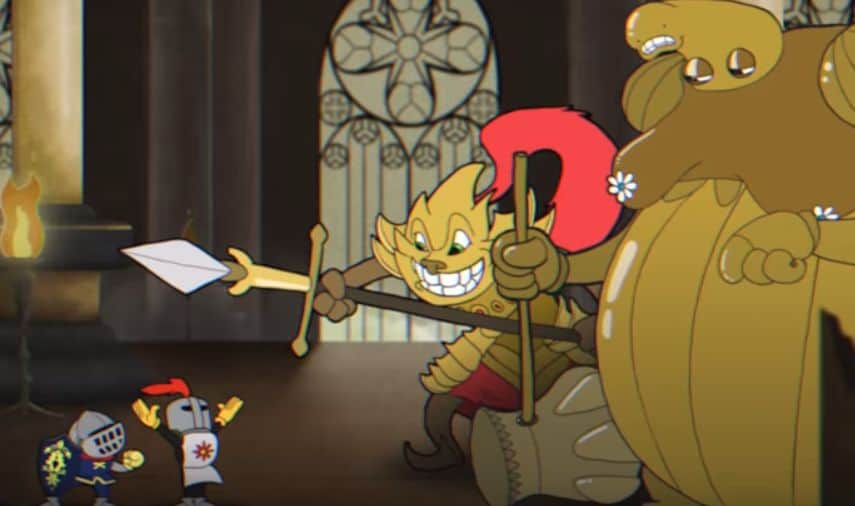 This Dark Souls and Cuphead parody looks absolutely crazy. It has the look of a Monty Python-esque adventure made into a video game with elements of The Black Cauldron and then liberally infused with other random bits and pieces that don't make a lot of sense but seem to come together as a cohesive unit. This just reminds me that there are a lot of video games out there that aren't so well known that are just waiting to be discovered and possibly given some attention.
Have you ever happened to notice that from coast to coast and country to country there are innumerable video games being produced either for gaming systems or as phone apps that are only known by the people in those particular regions? Some of them tend to luck out and get national or worldwide attention, but then a lot of them are only available to those that are within the personal or social circle of the creators. Idealistically every person that creates a game of some sort wants it to be shared with the world or at least with as many people as possible. It's amazing to see how many slip by the notice of the masses and become little more than a memory waiting to be unearthed.
If you've ever played Cuphead you'll recognize the animation and be impressed once again by the graphics. They're far and away some of the best of their time and offer a unique gaming experience that hadn't been thought of yet at that point. Video games tend to come in waves and their effects don't always see the need to keep up, but when they do manage to wow the average gamer it's usually something impressive. Cuphead has to be one of the craziest games ever concocted, but it also looks very entertaining. Now putting Dark Souls in as a parody makes it look even crazier and perhaps a lot harder.
Some games though are designed to be incredibly hard so that only the truly dedicated gamers, meaning those that are ready and willing to spend hour upon hour on the games, will continue to play and master every nuance of the game. These are the people that will generally buy every new game that comes out in a franchise unless they happen to believe that the game has run its course. The most hardcore among them won't care since the game is all that matters and however bad it gets is not a concern worth noting.
This parody, if it was a real game, looks like something that only gamers with exceptional and off the chart reflexes could really win without starting over again and again. The movement of the game and the manner in which the creatures attack is simply screwy, not to mention nearly impossible to avoid. If this was an actual game it would have a very small fan base I'd imagine, if only because the game itself would be so difficult and impossible to beat.