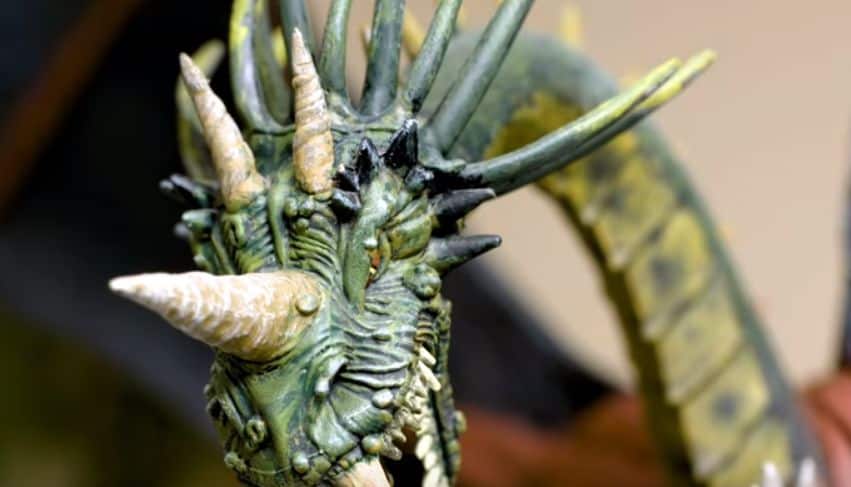 Let me start off by saying that I have played D&D and it was a lot of fun for several years, but never have I seen anything quite on this scale. This supposedly never-ending campaign has been going on for 35 years and the guy running it has been continually collecting pieces, miniatures, landscapes, and anything else that can help run the game. That is the kind of dedication that a lot of D&D players, no matter how hardcore, simply do not have. He's been doing this since was 14 apparently and has continued to play with whoever wishes to join in and be a part of the adventure.
So let's back up just a second and explain a few things for the uninitiated. D&D, Dungeons and Dragons, is a roleplaying game in which a person gets to select a character, their race, class, and appearance, and then create them from the ground up. By rolling the dice you get to determine your attributes, or your DM, Dungeon Master, will give you so many skills points that you can apply to your core skills, which are Strength, Wisdom, Constitution, Dexterity, and Intelligence. Each one of these core abilities will then be used to determine your skill levels, your attacks, health, and what kind of character class will suit you the best. There are typically barbarians, rogues, rangers, monks, druids, and several other classes that each offer their own set of benefits and drawbacks. For example, a druid typically cannot carry a great deal of worked metal in some campaigns, as they are all about nature and are very limited in what they can use.
Yes, I was a D&D nerd for a while and still miss the game. This guy though is able to draw people in from all over Canada and even has a setup for those that cannot make it in person. His dedication to the game is simply astounding, and the fact that people come from all over means that he's found a way to keep it more interesting than anything else they might be doing on a given day.
The whole thing about D&D is that it's a chance to let your imagination stretch out and become part of a game that doesn't have well-defined boundaries like video games. You can literally have your character do anything you want them to in the game. The only drawback to that is that you might not like what happens as a consequence. A good example is a campaign I recall from my playing years in which a fellow player, who was playing an elf Paladin at the time, was facing off against a vampire that was also a blackguard, or an anti-Paladin. The player attempted to use a holy power on the vampire thinking he could simply kill the creature with one blow. His arrogance was a big mistake since he rolled a 1, the worst ever roll in D&D, and the vampire retaliated with a 20, the absolute best roll anyone can get. The result? The elf Paladin got his neck snapped since the damage rolls were so high.
That didn't make that much sense did it? Well trust me on this, if you play the game, everything comes into focus very quickly.