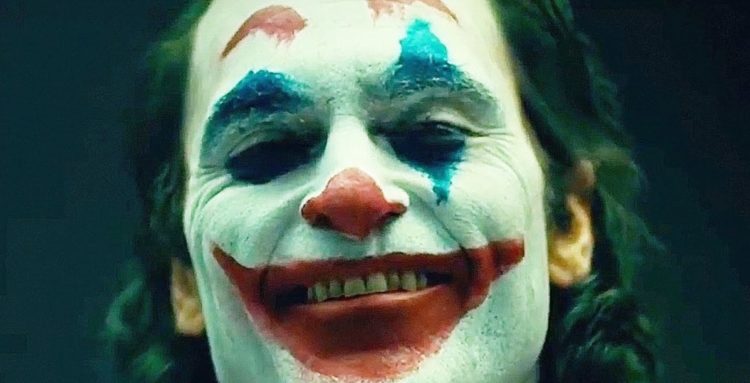 Despite the overall success of Joker there are still plenty of detractors, as Hannah Shaw-Williams of ScreenRant shows, that continue to voice and express their belief that things should have been handled much differently since a lot of people believe that this still isn't THEIR idea of the iconic clown prince. Those opinions aren't bound to go away just because the movie was a success, but there are plenty of people that think it should have ended a different way, or perhaps not even been made in the first place. It's hard to argue with success of course, but the idea that the movie might have been better off if it had been given a different look near the ending is something that a lot of people seem willing to contemplate. The whole angle with the Wayne family is something that seems intent on rewriting the history of Batman in the wake of rewriting the history of the Joke, which seems a bit odd but at the same time something that people have liked thus far. One thing about fans though is that a lot of them are notoriously fickle and will be attracted to whatever shiny new story comes their way no matter how strange it might seem.
Giving Joker an origin story seemed controversial enough, but tying him to the Wayne's seems as though it's just asking for complication to arise since even if he was denied as a legitimate son and his mother was said to be delusional, Arthur might still revisit that idea if given a sequel, though it's hard to say. Dirk Libbey of CinemaBlend has more to say on this part of the story. What is interesting though is the idea of what might have happened had Thomas Wayne actually acknowledged Arthur as his own and tried to form a bond with him. Can you imagine the man that would one day become the Joker being given a good life and having everything he needed to grow and mature into a reasonable human being? It doesn't seem all that appealing does it? Something about the Joker indicates that he's always needed to be as unstable and unpredictable as possible. A guy that would kill his own mother and incite a riot, even if it's all in his head, seems like the kind of guy that would be a perfect villain, at least at the street level since let's face it, once Joker is pitted against a lot of other villains he kind of fails to shine as much.
The whole idea of the movie ending on a note that suggests that the entire thing was in his head though is kind of a huge spoof on the audience that somehow a lot of people didn't mind but some have still expressed a bit of concern about since it's kind of disappointing to some people even though others liked the twist. This does kind of leave a lot of folks wondering where the sequel would pick up if the idea is still on the table and will be pushed forward eventually. One thing about the Joker is that he makes a living off of being unpredictable and whatever twisted world he lives in within the reaches of his own mind tends to be warped and turned around in a way that few people could possibly understand, the 'joke' in other words that he's in on and only the truly mad can possibly perceive. The whole idea of this character is that madness is infectious, it flows from a source and then slowly infects everyone around them, particularly those of like mind, and becomes something akin to an epidemic that grips those who are willing to succumb and those that feel that their lives have been affected by others that are the cause of their woes.
Hishe gives an ending that is understandably comical and kind of cringe-worthy as some comedy tends to be, but at the same time it does traipse down a path that's kind of funny given that what might have happened had Arthur's life turned out for the better. All in all the Joker movie seems to have ended the way it needed to, though a lot of people will continue to argue this point until they're blue in the face. From a personal standpoint I tend to agree that the movie probably shouldn't have been made at all despite its obvious success, especially since now the bar has apparently been raised so high that a sequel is going to flop without any question. It's great to see a standalone movie come out and do its own thing and entice and titillate the audience, but at the same time when it's this successful you almost have to think that it's better if it just ends without any chance of moving forward since the sequel will not be living up to the grand entrance the first movie set in motion. Herb Scribner of Deseret News tends to agree that a sequel just isn't needed, and has a few reasons why.