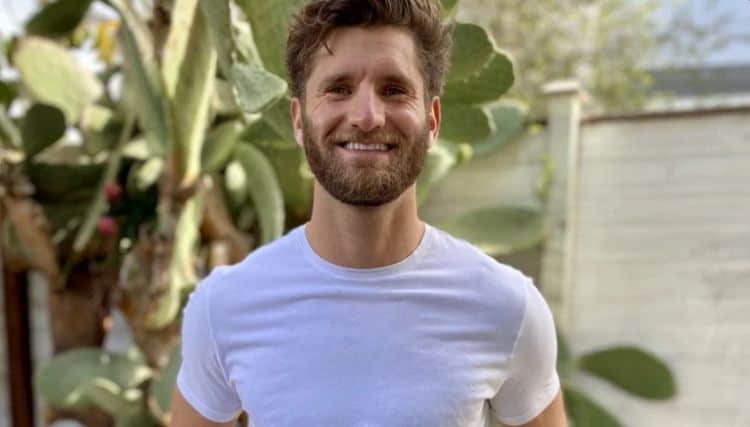 Most people like to keep their romantic relationships fairly private, but Viktor Simco has decided to share his with the world as a contestant on season 17 of The Bachelorette. During the show, he will be hoping to win Katie Thurson's heart, but it won't be easy. Although Viktor is good looking and interesting, he will be up against some very stiff competition. Fortunately, however, he isn't the type to back down from a challenge. He's ready to give it his all and show Katie why he deserves to be the last man standing. Fans will have to tune in every week to follow along with Viktor's journey, but so far he seems to be a solid contestant. Let's talk about 10 things you didn't know about Viktor Simco.
1. He's From Texas
Viktor was born in Gavelston, TX, however, he was primarily raised in Minnesota. He currently lives in the Los Angeles area although it's unclear how long he has been living in California. If he and Katie end up together, one of them will likely have to relocate seeing as how she lives in Seattle.
2. His Faith Is Important To Him
We don't know the ins and outs of Viktor's religious beliefs. He was raised in a Jewish family, but it's unclear if he still practices the faith. Either way, it's clear that his belief in God plays an important role in his life. His Instagram bio reads, "Psalm 103:8 God is compassionate and gracious, slow to anger, and abounding in steadfast love." Hopefully, he and Katie are on the same page when it comes to religion.
3. He Is A Very Adventurous Person
If there's one thing Viktor Simco can't get enough of, it's an adrenaline rush. He is the type of person who isn't afraid to try new things and he loves all sorts of adventurous activities. Some of his favorite things to do include surfing, diving, snowboarding, and hiking.
4. His Father Passed Away
Viktor comes from a very close-knit family and he takes his relationships with his loved ones very seriously. Sadly, his father, Ron, passed away in 2015. Ron was a veteran of the Vietnam War who suffered severe post-traumatic stress disorder. Ron was eventually diagnosed with tonsil cancer. In an Instagram post dedicated to his father, Viktor said, "If you've known me long enough, you know that Papa Ron would leave THE BEST voicemails. I'm so glad I kept them so I can still hear his voice. Love you so much Dad. Missing you everyday."
5. He Plays The Guitar
In addition to being handsome and adventurous, Viktor is also talented in the music department. He recently started learning the guitar and he loves to play in his free time. That being said, it doesn't appear that he has any interest in pursuing music as anything more than just a hobby.
6. His Brother Is A Rapper
Apparently, Viktor isn't the only person in the Simco family who has some musical skills. His brother is Horst Christian Simco AKA Riff Raff. Although he hasn't earned much commercial success, Riff Raff has been in the industry for more than 15 years and he's built a dedicated fan base.
7. He Works In Real Estate
Viktor loves to have a good time, but he's also all about his business. He is a senior associate for a real estate investment company called LS Capital. According to his bio on the company's website, "Viktor joined LS in 2019 and handles investment research, valuation analysis, contract negotiation, acquisitions, 1031 exchanges, exit opportunity analysis, and dispositions."
8. He Likes Giving Back To Others
Viktor is a positive person and he's all about doing what he can to make the world a better place. He loves giving back to others and he often volunteers to help those in need. His LinkedIn profile reports that he has volunteered with the Alzheimer's Association as well as Team Rubicon.
9. He Already Has A Solid Social Media Following
Viktor already has more than 13,000 followers on Instagram. Since season 17 of The Bachelorette is just getting started, there's a good chance that he's had a large following even before people knew he was going to be on the show. Once we get deeper into the season, there's no doubt that his following is going to grow.
10. He Studied Business
Viktor has always been the kind of person who goes after what he wants, and that includes his studies. Viktor attended St. Cloud State University in Minnesota where he earned a bachelor's degree in international business. He also spent a year studying real estate.