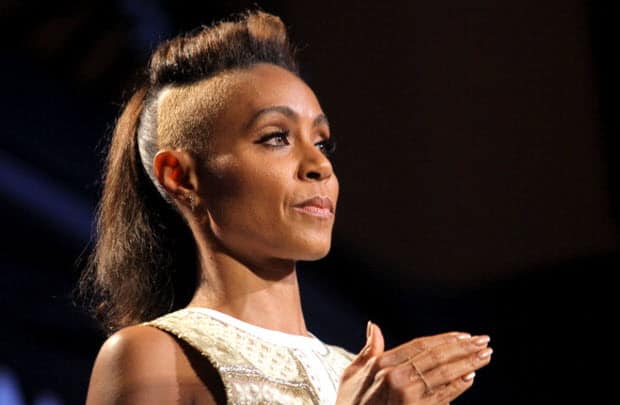 While I appreciate the casting of Donal Logue and Ben McKenzie as Harvey Bullock and Jim Gordon in FOX's Gotham, I remain skeptical of the show because A) it's on a network which makes high quality less likely and B) it's FOX so if it IS good they might cancel it anyway.
The show has gotten even more interesting with the casting of Jada Pinkett Smith as a villain. Who will she play? According to Deadline: "Fish Mooney, an imposing, hotheaded and notoriously sadistic gangster boss and nightclub owner with street smarts and almost extra-sensory abilities to read people like an open book who is not one to be crossed. "
I don't believe the character is actually from the comics, but has been invented for the show. Mooney will be the gangster boss of the more famous Gotham villain, The Penguin, it seems. As a reminder, this is essentially a "young Gotham" story, so any villains that do show up will likely be 20 years younger than when we normally see them on film.
Interesting news, and I'm curious to hear more.
[Photo via Mike Windle/Getty]