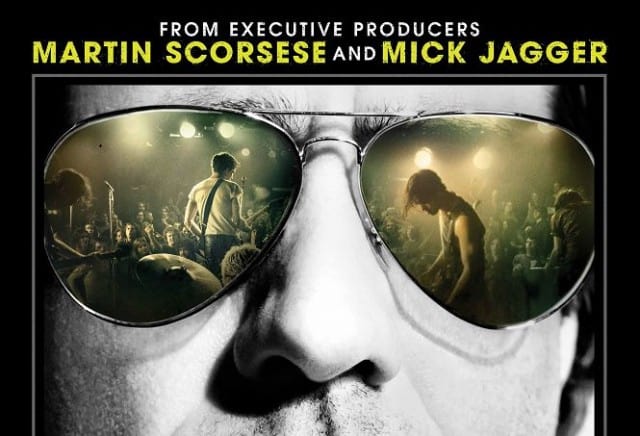 HBO's upcoming series Vinyl is a story told through the eyes of Bobby Cannvale's Richie Finestra, which is appropriate since the images on the official key art for the show reflect exactly what Richie sees.
In the poster below, Richie wears sunglasses and appears absolutely transfixed on what he's seeing and hearing. Then, in the frames of the sunglasses, we're shown the images of the band he sees, but it's not even about what he's watching–it's about what he's listening to. "He didn't see the future," the poster declares. "He heard it."
Vinyl's 10-episode first season kicks off with a two-hour premiere on Sunday, Feb. 14, at 9 p.m. on HBO. Check out the official key art for the show below, along with HBO's description of the series.
VINYL, a new drama series, is set in 1970s New York. A ride through the sex- and drug-addled music business at the dawn of punk, disco, and hip-hop, the show is seen through the eyes of a record label president, Richie Finestra, played by Bobby Cannavale, who is trying to save his company and his soul without destroying everyone in his path. Additional series regulars include Olivia Wilde, Ray Romano, Ato Essandoh, Max Casella, P.J. Byrne, J.C. MacKenzie, Birgitte Hjort Sørensen, Juno Temple, Jack Quaid, James Jagger and Paul Ben-Victor.  Martin Scorsese, Mick Jagger, Terence Winter, Rick Yorn, Victoria Pearman, Emma Tillinger Koskoff, John Melfi, Allen Coulter and George Mastras executive produce. Winter serves as showrunner. The 10-episode first season debuts February 14th.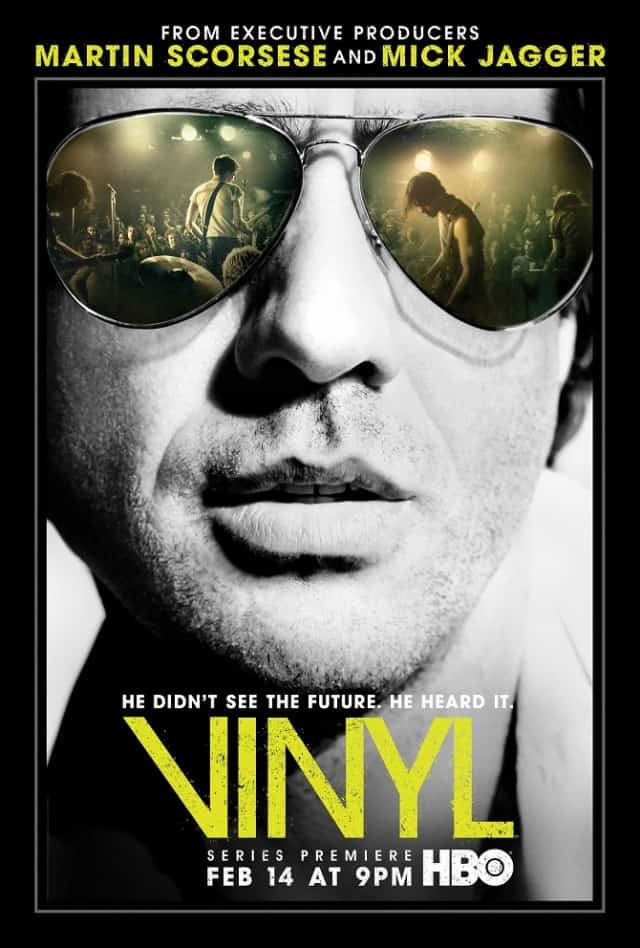 [Photo via HBO]