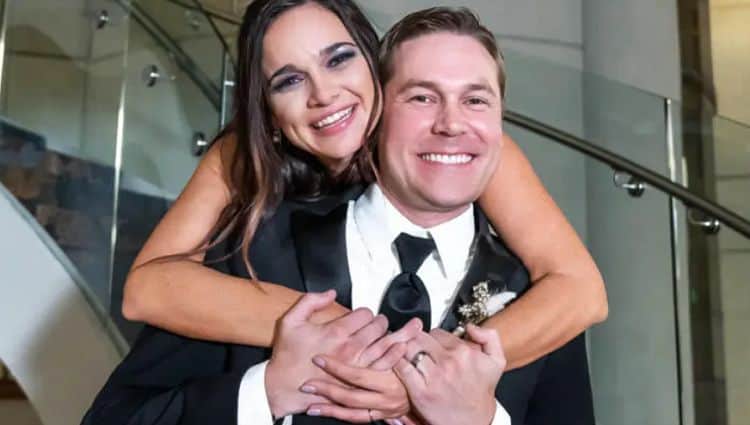 Marriage is one of the biggest commitments that most people will ever make, so the thought of marrying a complete stranger seems a little strange to many. Even with that in mind, Virginia Coombs decided to sign up to be a cast member on the Lifetime series Married at First Sight. As the name of the show suggests, cast members agree to marry a complete stranger the very first time they see them. When Virginia walked in and saw her future husband, Erik Lake, the two seemed to have an instant attraction. At the same time, however, an age gap and a difference and interests might just prove to be too much for the couple. While we'll all have to wait and see how things turn out for Virginia and Erik, there are a lot of people who have gotten very invested in their journey. Keep reading to learn 10 things you didn't know about Virginia Coombs from Married at First Sight.
1. She Isn't From Atlanta
Atlanta may be the place that Virginia calls home these days, but it's not where she's originally from. Although some sources have suggested that she is from Arkansas, we weren't able to find any information to confirm that. What we do know, however, is that she went to high school in Tennessee.
2. Some Suggests Editing Has Purposely Made Virginia Look Back
If you've watched this season of Married at First Sight, you don't have to be a relationship expert to see that Erik and Virginia don't really seem compatible. The fact that he is a laid back kind of person and she loves to go out and party is sure to cause a rift. Still, some people have questioned if Virginia is really as 'wild' as they make her seem. Some have suggested that the show has been purposely edited to make her seem like she has a drinking problem.
3. Her Instagram Account Is Private
Since the season debuted, a lot of viewers have probably attempted to find Virginia on Instagram, and searching for her is harder than you might think. We were able to locate an Instagram profile for her, but it's currently private. Since the show is still airing, she is like obligated to keep her social media activity private to avoid leaking any information.
4. Dr. Coles Has Come To Her Defense
When the wedding featuring Virginia and Erik's wedding aired, lots of people had a lot to say about Virginia – and their comments weren't very nice. Many felt that she was messy and drunk and immediately began saying that her and Erik were doomed. Dr. Viviana Coles, one of the show's experts, defended Virginia in a now deleted social media post.
5.  She Was A Basketball Player
Since the show is primarily focused on Virginia's relationship with Erik, we haven't gotten to see too much about her life outside if her relationship goals. One thing we have learned, however, is that Virginia used to be a basketball player. In an old tweet, Virginia reminisced about her time on the high school basketball team.
6. She Attended The University Of Tennessee
After high school, Virginia decided to stay in state and she attended the University of Tennessee where she majored in Recreation and Sports Management. She likely graduated some time around 2016. It's unclear whether or not she ever worked in the sports management field.
7. She Joined A Sorority
Her studies weren't the only thing Virginia was serious about during her college years. She also joined a sorority called Sigma Kappa. According to the organization's website, it was founded in 1874 at Colby College in Maine. Sigma Kappa has a long history of doing good work in the community.
8. She Works In Customer Service
As far as we know, Virginia currently worked in the customer service field although there are no specifics on exactly what she does or which company she works for. With that being said, her bright and outgoing personality have probably made her a great fit for customer service.
9. She Doesn't Have A Lot Of Relationship Experience
The show didn't go into much detail about Virginia's dating history, but by the looks of things, she doesn't have a lot of serious relationship experience. Since she is only 26-years-old and has mentioned that she's been single for the last five or so years, that means she was barely in her 20s the last time she was seriously dating.
10. MAFS Is Her First Show
Sometimes when people do shows like MAFS, people assume that they're just looking for a way to get on TV. That doesn't look like the case with Virginia, though. She doesn't appear to have any other TV experience. There's also nothing about her past to indicate that she's ever wanted to be in the entertainment industry.