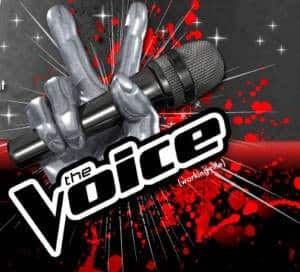 A live show of The Voice will be airing tonight beginning at 9:00 p.m. Tonight also marks the first time that viewers will be able to vote for their favorite artists via iTunes.
Here's how it works: go to iTunes each week after the live show ends and download the studio version of the song performed by your favorite artists (each song costs $1.29). Each download will count as a vote for that particular artist. Of course, NBC is still counting votes through the toll-free phone calls, the NBC Live app and through NBC.com.
The Voice continues to use social media to connect the audience with the show. V-Correspondent Alison Haislip makes regular appearances during the live broadcasts to engage fans through Facebook, Twitter, NBC Live and NBC.com. Using the hastage #TheVoice or tweeting the official accounts of the show, the artists or the coaches may see their tweets appear in the bottom of the screen during the V-Room portions of the live shows.
Paul Telegdy, Executive Vice President, Alternative Programming, NBC and Universal Media Studios said today regarding voting via iTunes: "This new voting opportunity reflects the reality of music lovers who vote everyday for their favorite artists by downloading and purchasing their music. Additionally, we are blown away by the overwhelming response from viewers via Facebook, Twitter and other social media. Our audience is totally engaged with our artists and coaches — so we want to do everything we can to make this a part of the conversation on the air. The fans make the artists into stars, and it will be a completely new experience for them to see their favorites answer their questions on air."
If you watch The Voice, make sure you vote via iTunes for your favorite artists starting tonight!
clarissa @ tvovermind.com
twitter.com/clarissa373
twitter.com/tvovermind