The Walking Dead season 2 premieres with the 90-minute episode "What Lies Ahead," but how does it hold up to the comic book continuity? The group is split as Rick and Shane fight to save Carl's life, while the others look for Sophia and Dale and T-Dog hold down the RV back on the freeway. So what's next for The Walking Dead?
As AMC's incarnation weaves in and out of storylines from the books and adds its own original characters and development, we've compiled an in-depth guide for fans of the comic as well as AMC's The Walking Dead to enjoy. Check it out, and let us know your opinions of The Walking Dead's "What Lies Ahead" in the comments below!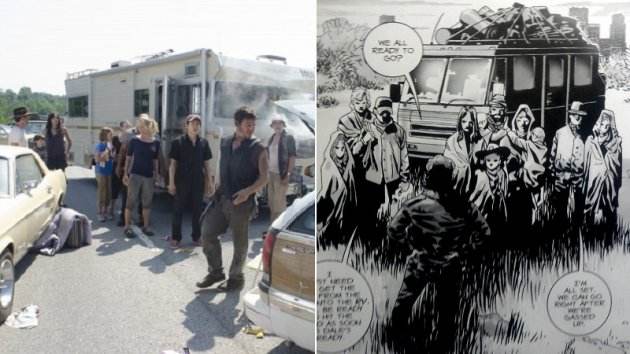 THE SURVIVORS GROUP
AMC: As if you hadn't seen their faces plastered all over town and the internet at large for weeks now, our core live-action survivors group consists of Rick Grimes (Andrew Lincoln), his wife and son Lori (Sarah Wayne Callies) and Carl (Chandler Riggs), Dale (Jeffrey DeMunn), Andrea (Laurie Holden), Glenn (Steven Yeun), Shane (Jon Bernthal), Carol (Melissa McBride) and Sophia (Madison Lintz, as well as original AMC characters T-Dog (IronE Singleton) and fan-favorite Daryl Dixon (Norman Reedus).
The Comics: By the time the survivors left their campsite, the ranks consisted of Rick, Lori, Carl, Dale, Andrea, Glenn, Carol, Sophia, as well as Allen, Donna and their twins. Shane had already been killed at this point by Carl, defending his father. While AMC may not feature Allen, Donna or the twins, it's possible that first season character 'Morales'and his family may have stood in, before deciding to part ways with the group.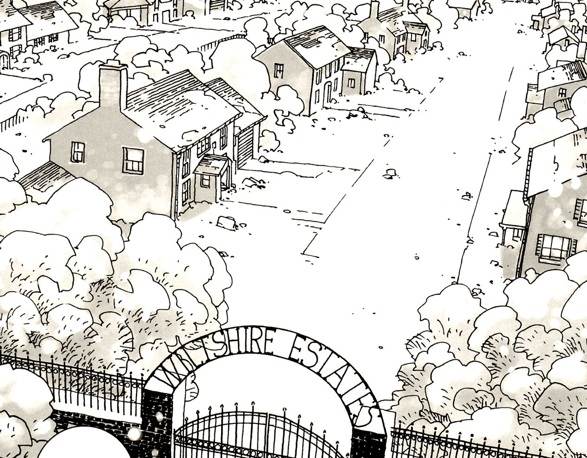 WILTSHIRE ESTATES
AMC: 'What Lies Ahead'picks up where last season's 'TS-19'left off, with the survivors fleeing the CDC in search of safety, only to find their way blocked by a jammed freeway and a herd of approaching walkers.
The Comics: Before the survivors all ended up at Hershel Greene's farm (which we assume AMC's will, eventually), the gang made a brief detour into a gated community known as Wiltshire Estates. All seemed well until the snow cleared and revealed the community had been locked to keep its dead inside. The survivors were forced to flee, losing Allen's wife Donna and nearly Alan himself in the process.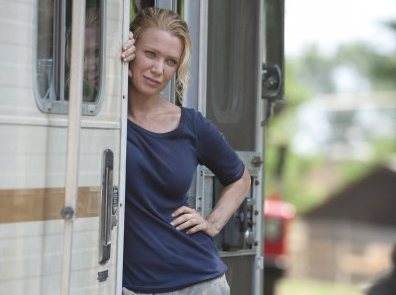 ANDREA
AMC's Andrea is a far cry from the character we know in the comics, at least for now. Still grieving the loss of her sister, AMC Andrea also harbors an intense resentment of Dale for taking away her choice to commit suicide at the CDC. There's even an attraction suggested between she and Shane, with whom she hopes to leave the other survivors with.
By this point in the comics, Andrea had largely accepted her sister's death, gained a growing proficiency with firearms, and begun to grow closer to Dale, with whom she would soon strike up a romance.