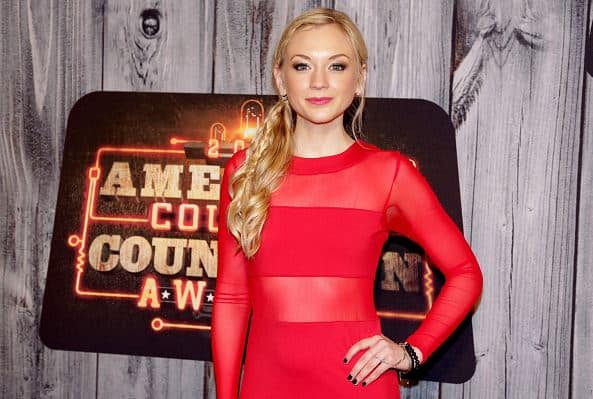 It's Showtime for Emily Kinney. The former Walking Dead star is set to recur in the third season of the network's Emmy-nominated drama Masters of Sex in what sounds like quite a different role for the actress.
According to TVLine, Kinney will be playing Nora, a former neighbor of Bill and Libby Masters (Michael Sheen and Caitlin Fitzgerald) and also a volunteer that will serve as a "sex surrogate" volunteer in Masters and Virginia Johnson's (Lizzy Caplan) ongoing research. In addition to her role as Beth on The Walking Dead, Kinney's other recent TV credits include roles on The Flash, Forever, and Cinemax's The Knick.
Masters of Sex's third season finds Masters and Johnson dealing with the glare of the national spotlight in 1966 as their much anticipated study is finally unveiled. Masters and Johnson's work will have a profound impact on contemporary relationships, especially their own evolving three-way "marriage" with Masters' wife Libby.
For those who don't know, you can already watch the first episodes of Masters of Sex Season 3 and Ray Donovan Season 3 online on Showtime Anytime and YouTube, along with other on demand platforms. I've already seen the premiere, and while some changes are a little startling at first, it remains just as terrific as Masters of Sex has always been.
Whether or not you plan on watching the premiere ahead of time, Masters of Sex Season 3 kicks off on this Sunday, July 12, at 10 p.m. on Showtime, following the third season premiere of Ray Donovan at 9 p.m.
Walking Dead fans, are you excited to see what Kinney will do in her new role on Masters of Sex? Comment below, and let us know what you think of the casting news.
Photo by Sara Kauss/Getty Images