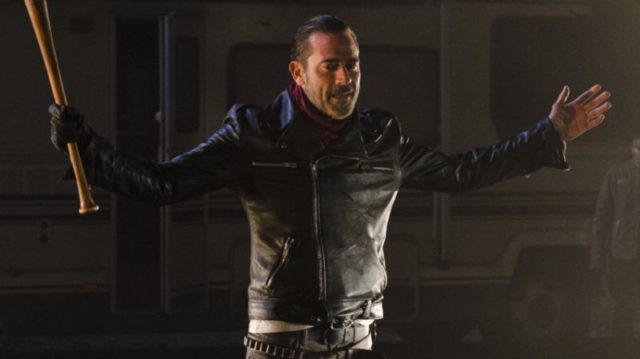 On the one hand, associating The Walking Dead's Negan with Ed Sheeran sounds like total lunacy.  On the other all you have to do is realize that it's 2017 and the internet exists.  Of course this was going to surface eventually right?  The fact is this.  Whether you like it or not Ed Sheeran's "Shape of You" is one of those songs that whether you like it or not, it's going to enter your psyche and stay there for a while.  In the same token, Negan's a character that whether you like him or not, leaves a lasting impression.
YouTuber xSoppySofax recently released a remix of "Shape of You" using some of Negan's most baffling lines from The Walking Dead. The result is a retrospective journey through the mind.  As io9 says,
Check out the video below and get ready to have that song worm its way into your brain for hours. Then, prepare to have your pants scared off your butt with season eight's most shocking reveal of all: Negan's smooth jazz follow-up.