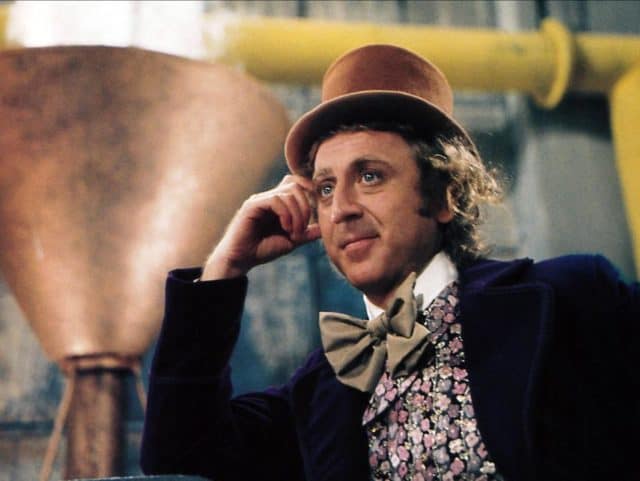 Despite the name, Charlie and the Chocolate Factory tends to be most memorable because of Willy Wonka, both because of the character's eccentricities and because of his influence that can be seen throughout the titular institution. This is reflected in the movies, which tend to be remembered more for the performances of Gene Wilder and Johnny Depp than those of anyone else featured in them. As a result, while the natural choice for a follow-up to Charlie and the Chocolate Factory would be Charlie and the Great Glass Elevator, there is another option in the form of a prequel centered around Willy Wonka, who had his fair share of adventures before he started running his chocolate factory again.
In fact, it is important to note that Warner Bros. is said to have purchased the right to use Willy Wonka from Roald Dahl's estate, meaning that there are embryonic plans for a movie centered around the character. Not much is known about said plans at this point in time, but it has been said that Kevin McCormick will be serving as executive producer for the whole thing while Simon Rich will be writing the script. As a result, people who remember Charlie and the Chocolate Factory should keep an eye out for relevant news.
Could a Young Willy Wonka Movie Be a Horror Movie?
The simplest and most straightforward solution would be doing a Willy Wonka movie as a comedy, but that would be a disservice to the source material, which was not exactly shy about including scarier material into it from time to time. The obvious examples are the various fates of the other winners of the Golden Tickets in Charlie and the Chocolate Factory, but Roald Dahl is also remembered for including things such as literal torture carried out by a principal in Matilda, the feeding of poison to family members in George's Marvelous Medicine, and the titular characters forcing a family of monkeys to stand on their heads until the babies would pass out in The Twits. As a result, the more appropriate choice for a Willy Wonka movie seems to be either a comedic movie with horror elements or a horror movie with comedic elements.
As for darkness, what little we know suggests that there was plenty of that in Willy Wonka's younger years. For example, he was a full-time participant in the ruthless corporate espionage that was conducted by candy makers at one point in history, which doesn't need a great deal of imagination to make even grimmer than the reality in a Roald Dahl-esque world. Furthermore, he adventured in Loompaland, which was said to have so many predators that he believed that the Oompa-Loompas would've been wiped out without his intervention, meaning that there are plenty of excuses for a more action-oriented sort of horror. Never mind the ethics of his decision regarding the Oompa-Loompas as well as how he has managed to keep them in line in spite of the dangerous work conditions at his chocolate factory. Granted, the Oompas-Loomps aren't actively looking for trouble like the various children who ran afoul of the chocolate factory, but human nature being human nature, chances are good that some of them would've done so over the years because no one performs at 100 percent all of the time. Finally, it should be noted that the setting is packed with other horrors, with an excellent example being the sized-up amoeba-like creatures called the Vermicious Knids. Although their proper place should be in an adaptation of Charlie and the Great Glass Elevator, Willy Wonka's knowledge of them suggests personal experience, which is all of the reason needed to justify their presence in a prequel about the man.