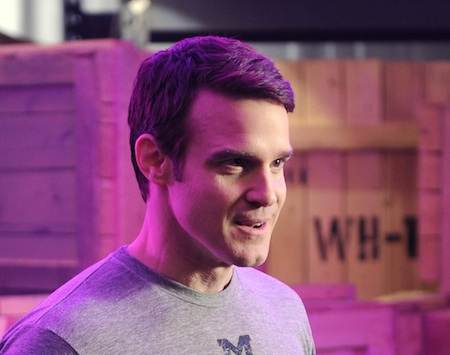 Syfy's hit show Warehouse 13 will return for its third season on Monday, July 11 at 9:00 p.m.
Warehouse 13 is Syfy's most successful series ever, and is about a team of government agents who work in a top-secret Warehouse that holds mysterious relics and artifacts collected by the U.S. government. Artie Nielson (Saul Rubinek) acts as the Warehouse's caretaker, and he guides Pete Lattimer (Eddie McClintock), Myka Bering (Joanne Kelly) as they help him collect more relics to store at the Warehouse. He also helps guide his young apprentice Claudia Donovan (Allison Scagliotti) and newcomer Steve Jinks (Aaron Ashmore).
The season 3 premiere will shed some light on mysteries from the season 2 finale. Has Myka left the team for good? Will we see H.G. Wells again? How will Pete's new partner, Steve Jinks, affect the dynamics of the Warehouse? Ashley Williams (Good Morning Miami) will be playing FBI agent Sally Stukowski in the premiere episode, where she will be locking horns with Pete.
We've already posted promo photos for the upcoming season 3 premiere of Warehouse 13 (view them here) and now Syfy has released a trailer for season 3, as well as a sneak peek from the season premiere. You can view them below.
clarissa @ tvovermind.com
twitter.com/clarissa373
twitter.com/tvovermind