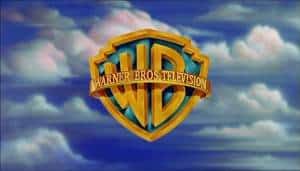 Remember Warner Bros.' huge outdoor party at Comic-Con? The studio has now announced the lineup of guests that will be appearing, including interviews, musical performances, free night-time screenings and more!
The Meltdown Live – Thursday, July 12, 7:00 p.m.: Presented by Warner Bros. Interactive Entertainment's upcoming videogame Injustice: Gods Among Us, The Meltdown Live brings the NerdMelt Theatre experience from Sunset Boulevard to a sunset performance in San Diego, featuring Paul Scheer, Rob Huebel, Jordan Morris, Kumail Nanjiani and special surprise guests to be announced. A collaboration between Chris Hardwick's Nerdist.com and Los Angeles'famed Meltdown Comics, The Meltdown has previously hosted Louis CK, Aziz Ansari, Robin Williams, David Spade and more.
Live Recording of Kevin Smith Podcast Fatman on Batman – Friday, July 13, 7:00 p.m.: Filmmaker, SModcaster and Comic-Con mainstay Kevin Smith takes to the Extra at Comic-Con stage for a live performance of his Batman-worship podcast. Smith will interview a special guest from the world of Batman just steps away from 'The Batcave,'which features all six Batmobiles on display.
The Bacon Brothers – Saturday, July 14, 6:30 p.m.: Actor Kevin Bacon (The Following, X-Men: First Class) and composer brother Michael Bacon have been playing together and rocking audiences for 17 years. Don't miss their exclusive Comic-Con performance as they topline Saturday night's musical lineup, which also includes Tony Lucca and Frenchie Davis from smash-hit singing competition show The Voice.
Extra Live Talent Interviews: Long-running hit entertainment news program Extra will host live onstage interviews daily with stars and producers from highly anticipated new shows 666 Park Avenue, Arrow, Cult, The Following and Revolution, in addition to returning favorites The Big Bang Theory, Childrens Hospital, Fringe, Nikita, Person of Interest and The Vampire Diaries.
The Tournament of Nerds! – Thursday, July 12, 6:00 p.m.: Hal Rudnick and Justin Donaldson from the Upright Citizens Brigade Theatre Los Angeles answer one of nerd-dom's eternal questions: Who would win in a fight between [fictional character A] and [fictional charcter B]? Don't miss this special DC Universe—themed Tournament of Nerds! featuring surprise celebrity judges.
'Just Cos'Cosplay Costume Contest – Saturday, July 14, 6:00 p.m.: Hosted by Nerdist.com's popular YouTube cosplay channel Just Cos. Bust out your finest cosplay gear and come join the show!
Live Podcast Recordings:
Live Table Reads:
Join the all-star cast of Adult Swim's irreverent satirical comedy Childrens Hospital for an exclusive reading of a hilarious episode. Friday, July 13, 5:00 p.m.
Also, don't miss a table read – starring fans and special surprise guests – of Comic-Con-favorite series Chuck. Thursday, July 12, 3:00 p.m.
Live Demo of Injustice: Gods Among Us Videogame – Thursday, July 12, 8:00 p.m.: Ed Boon, Creative Director at NetherRealm Studios and co-creator of Mortal Kombat, showcases the game live. Check out favorite DC Comics heroes and villains as they engage in epic battles on a massive scale in a world where the line between good and evil has been blurred.
Nighttime Screenings, Presented by Flixster:
The Goonies – Thursday, July 12, 8:30 p.m.
Friday the 13th [2009, The Jared Padalecki version] – Friday, July 13, 8:30 p.m.
Bettlejuice – Saturday, July 14, 8:30 p.m.
A complete schedule will be posted at the Extra stage in San Diego and online at www.thewb.com/comiccon.