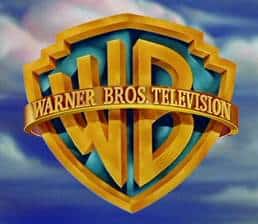 Comic Con news continues to pour in and Warner Bros. has officially confirmed which of its shows and stars will be appearing at San Diego Comic Con next month, as well as the actual dates of several panels. Here's everything you need to know.
Supernatural fans, the show will be holding its panel in the largest room this year: Hall H. It will be the only Warner Bros. show to be appearing in Hall H. Whatever the reason, that's quite the achievement.
Shows & Panelists
The Big Bang Theory: Stars Johnny Galecki, Jim Parsons, Kaley Cuoco, Simon Helberg, Kunal Nayyar, Mayim Bialik and Melissa Rauch join creators/executive producers Chuck Lorre and Bill Prady, and executive producer Steven Molaro
Chuck: Stars Zachary Levi, Yvonne Strahovski, Joshua Gomez, Ryan McPartlin, Mark Christopher Lawrence, Vik Sahay, Scott Krinsky with Sarah Lancaster and Adam Baldwin join co-creator/executive producer Chris Fedak for a panel to discuss the fan-favorite spy series'final season
Fringe: Stars Anna Torv, Lance Reddick, Blair Brown, Jasika Nicole and John Noble join executive producers Jeff Pinkner and J.H. Wyman
Nikita: Stars Maggie Q, Shane West and Lyndsy Fonseca join executive producer Craig Silverstein
Supernatural: Series stars Jared Padalecki and Jensen Ackles will topline the panel, held this year for the first time ever in Hall H. Additional cast members and executive producers to be announced.
The Vampire Diaries: Stars Nina Dobrev, Paul Wesley, Ian Somerhalder, Candice Accola and Joseph Morgan join executive producers/writers Kevin Williamson and Julie Plec
Childrens Hospital: Star/executive producer Rob Corddry and executive producers Jonathan Stern join stars Malin Akerman, Lake Bell, Erinn Hayes, Rob Huebel and Megan Mullally
Alcatraz: Stars Sarah Jones and Jorge Garcia join executive producer Elizabeth Sarnoff
Person of Interest: Stars Jim Caviezel, Michael Emerson and Taraji P. Henson join executive producers Jonathan Nolan and Greg Plageman
The Secret Circle: Stars Britt Robertson, Thomas Dekker, Phoebe Tonkin and Natasha Henstridge join executive producers/writers Kevin Williamson, Andrew Miller and Richard Hatem
Schedule of Panels
Friday, July 22
MAD: 10:00—11:00 a.m., Room 25ABC
The Big Bang Theory: 12:30—1:30 p.m., Ballroom 20
Childrens Hospital: 1:30—2:20 p.m., Indigo Ballroom, Hilton San Diego Bayfront
Green Lantern: The Animated Series: 2:00—3:00 p.m., Room 6BCF
ThunderCats: 3:30—4:30 p.m., Room 6A
Saturday, July 23
Chuck: 10:00—10:45 a.m., Ballroom 20
The Vampire Diaries: 3:30—4:15 p.m., Ballroom 20
Fringe: 4:15—5:00 p.m., Ballroom 20
Alcatraz: 5:00—6:00 p.m., Ballroom 20
The Secret Circle: 5:10—6:00 p.m., Room 6BCF
Nikita: 6:00—6:45 p.m., Room 6BCF
Person of Interest: 6:45—7:30 p.m., Room 6BCF
Sunday, July 24
Young Justice: 10:00—11:00 a.m., Room 7AB
Supernatural: 11:15 a.m.—12:15 p.m., Hall H
Scooby-Doo! Mystery Incorporated: 1:00—2:00 p.m., Room 6A
The Looney Tunes Show: 2:15—3:15 p.m., Room 6A
Preview Night Screenings (Wednesday, July 20, 6 – 9 p.m., Ballroom 20)
Alcatraz
The Secret Circle
Person of Interest
Supernatural: The Anime Series
The Warner Bros. Booth
The Studio will once again have a can't-miss, nearly 3,000-square-foot destination on the convention floor, at space #4545. Anchored by the iconic Warner Bros. Water Tower, the booth is a must-visit location for autograph signings, multiple interactive kiosks for fans to play video games from Warner Bros. Interactive Entertainment, and much, much more. Stay tuned to @TheWBdotcom on Twitter or www.thewb.com/comiccon in the coming weeks for more details about activities at the booth.
clarissa @ tvovermind.com
twitter.com/clarissa373
twitter.com/tvovermind