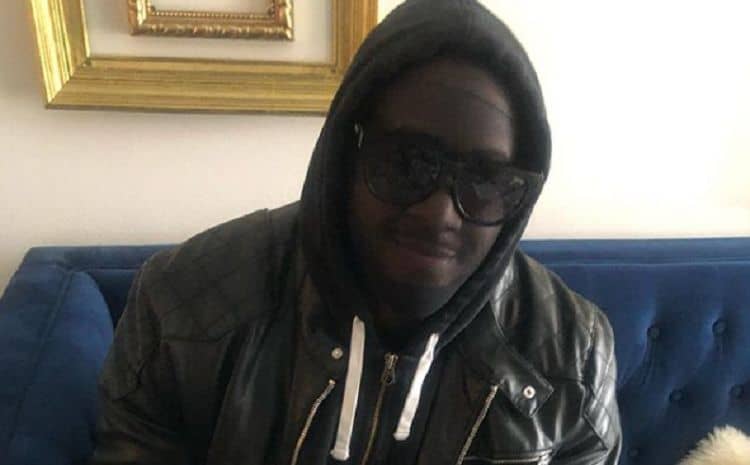 Versatility is one of the most critical qualities in whichever career path you decide to pursue. This fact rings true, especially when it comes to the entertainment sector. If there is a figure in the entertainment industry that versatility is the best adjective for them, then it is Warren Burke. Warren Burke takes on various roles in film and television and is one of the figures to be on the lookout for if you are passionate about this industry. The entertainer is low key, denying several fans the chance of knowing more about him. Despite his on-the-down-low persona, we managed to bring you a peek into his life with ten things you did not know about Warren Burke.
1. His Childhood
While his date of birth is not precisely known, estimates put it at roughly 34 or 35. This is from a YouTube video he posted requesting for some backup in funds for a celebratory day. Details about his parents and his entire family are unavailable, though it is a known fact that he spent his childhood in Chicago, Illinois. He is of African American descent.
2. His Education
When you see Warren in your favorite shows, you may not think of him as an educated fellow. On the contrary, he is educated and do not let his witty character let you off. As evident from Huffpost, he attended Tennessee State University. It was a move in the footsteps of his parents, who attended the same university. He pursued a degree in business administration and graduated. Such knowledge is essential for his career as it gives him an edge over and helps him know the business aspect of entertainment if appropriately used. For the pursual of his art career, he trained at The American Academy of Dramatic Arts, which is in Hollywood, California. The training helped him get into his dream path in performances.
3. Venture Into The Corporate World
Another surprising fact about this comedian is that he was once in the corporate world. This was after his graduation from university and was his first job where he was an accounts executive. His degree was put in use at Des Moines Register in Iowa, where he relocated to after the completion of his studies. The taste of the corporate world is another badge in his coat professionally.
4. Crossing Over To California
When one is on the move to pursue his or her dreams, no hurdle can come between them and their goals. Warren Burke attests to this courtesy of his infamous journey to California to follow his dream in getting to showcase his artistic inclination. He left his corporate job in a move that can be described as a leap of faith during the winter season. When he reached California, he was amazed by the art scene and enrolled at an art school to gain the relevant knowledge that he needed to make the cut.
5. Acting Career
Once he made his leap of faith, the next stop was gracing the screens, something that he has transitioned into flawlessly. His acting career is on an upward spiral, and his versatility has a vital role to play. According to Fandom, his first role was in Overkills' the Walking Dead, taking on the role of Aidan Hunt. He has taken on several parts, and his expertise in bringing his portrayals to life is fantastic.
6. Presence In Commercials
One area that he seems to pick with fluidity is in commercial acting. He has been in several commercials, and his stints in the corporate world, as well as his business background and stage persona, are contributing factors to his success. The commercials scene is very dynamic and needs the right brains and expertise to manage it. Warren possesses both, and he has been a good fit in this scene. Among the commercials he has featured include Chase Bank, Dunkin Donuts, McDonald's, and Subway, among many more.
7. Social Media Presence
Social media has been a gift for many entertainers as it lets them interact with their fans and also get new followers. Warren Burke is quite active on social media with a presence on popular platforms such as Instagram and Twitter. He uses his platforms to get in touch with his fans and also to push for some of his projects, mostly on charity. Of the two platforms, he seems to favor Instagram the most with an impressive 7200 followers.
8. Relationships
One thing to know about Warren Burke is that he is very private when it comes to his personal life. Though fans may want to know about his relationship status, he does his best to keep it under wraps. It is probably a move to separate his personal life from professional life, which is a commendable effort. The state applies to whether he has kids and his family in general.
9. Charity Work
In a bid to give back to society, Warren Burke engages in charity works. A notable program is where he led campaigns for the homeless in providing them with necessities such as food, in his native Chicago neighborhood. He mobilized help from several quarters and used his social media handles to give publicity to the move for others to join. It is a great move that shows his caring side.
10. Juggling His Duties
One thing that you cannot overlook about Burke is his versatility. It is an attribute that sees him feature in several sectors in film from voice-overs, hosting, writing, standup comedy, and dance work, among many more. He juggles all the duties and brings his best in whatever area he features. It makes him very adaptable and can pick up any role when need be.
Conclusion
Warren Burke is a talented entertainer with an eye on several fields in the entertainment sector. He has been in the industry for some time, and his career seems to flourish with every move he makes. Despite being a closed book personality-wise, we have managed to bring you ten things that you need to know about him if you are his fan.