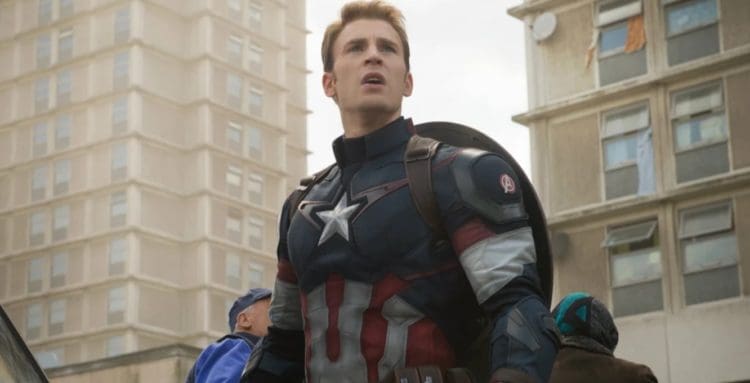 Believe it or not, fans are actually divided on the idea of whether Captain America will come back or not in the MCU, but those that have already found out about this news tend to think that it might happen since it would appear that Chris Evans is intrigued. On one hand, it might be a slap in the face to a lot of the fans since we were given the moment in Endgame when it felt as though Steve Rogers was finally at peace, having attained his goal of a long life with the woman he loved, but some people weren't entirely satisfied with this ending. Go figure, right? Fans have been notorious for creating divides between themselves when it comes to approving of what they're given, and the manner in which Captain America was seen to leave the MCU was something that a lot of people have been talking about since Endgame concluded. Plus, there's the idea of how he might have disrupted the timeline by going back and staying there since the way things turned out when he was frozen could have been altered in a big way had he still been around to keep fighting. One has to think that the course of Iron Man, the Avengers, and many other aspects of the MCU would have been quite different with this decision unless Steve decided not to fight every battle that he was aimed at, which would have been at odds with his character in a big way.
But it does sound as though bringing him back wouldn't necessarily create another Captain America movie since he might come back in a lesser capacity, perhaps the same way that Tony Stark did in other movies such as in Civil War and Spider-Man: Homecoming. He could be a supporting character perhaps, someone that's there and doesn't have to be the main influence but is still a recognized character thanks to his previous movies. What capacity he'll be showing up in is unknown at this time, but it does feel that he'll be more mentor than active combatant perhaps, someone that will still rush into the fight but won't be leading the charge as much. That would be a switch, right? But with Chadwick Boseman gone, Robert Downey Jr.'s character deceased, and Chris Hemsworth's Thor off on an adventure with the Guardians of the Galaxy, one has to think that Captain America would be given a slightly lesser role. But then one has to think that such a role would likely come before the Avengers formed since without the key characters it doesn't feel as though creating a story within the Avengers timeline would be a great idea since it would have to focus almost entirely upon Steve, or someone closer to him.
It's either that or the story would have to focus on a story in the past that Steve had altered, meaning that there might be a chance to see past events that might have given rise to a number of other moments in the MCU. Right now it's a bit hard to think of what might happen in the coming days and how Captain America might get to take up his shield and do what he normally does. As of right now, there's not to tell when it comes to the idea of what Cap would be doing or why, but people are still trying to think about what it might mean to see him in the MCU again, and what the ramifications might be. Just thinking of the idea that Captain America isn't quite done is enough to get a lot of people excited, but it's enough to make some people a little pensive as well since his story had concluded by the end of Endgame, and a lot of people are wondering what the MCU is going to do in order to drum up enough interest to see him come back. That part shouldn't be too hard since Cap is still one of the favorite heroes in the MCU and should still have enough solid footing to make a story or two happen with his mere presence. But where he'll show up and what he'll be doing is unknown at this time and it's hard to think of just where he might be placed that will make a lot of sense unless it's in the past, where he would do the best at this time since old man Steve would need another power surge to do anything, which might be kind of unfair to the character since it would mean that everything he'd done up to that point wouldn't be meaningless, but it would definitely be a little pointless since he was working towards an eventual end. Bringing him back could be a mistake if things aren't handled right.