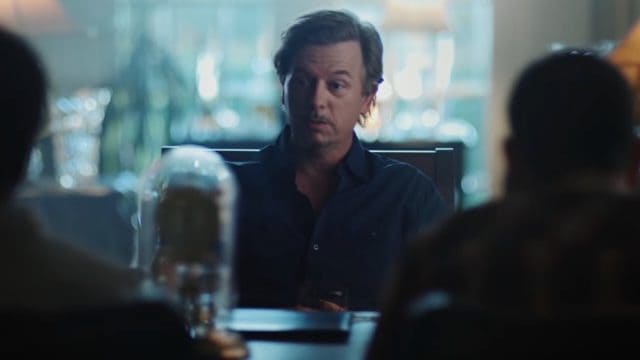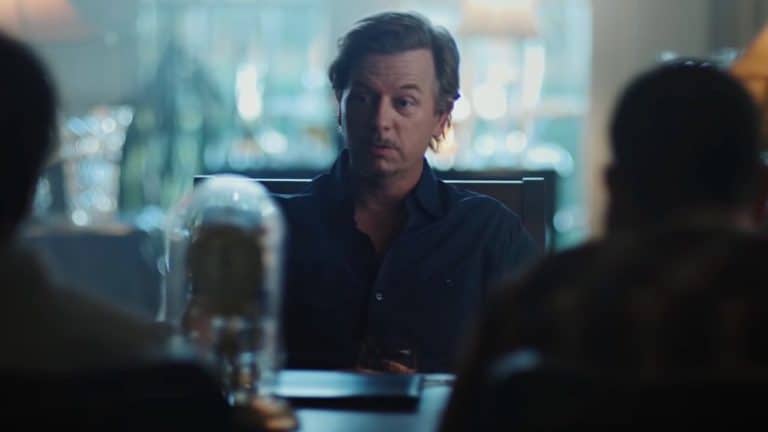 I've always been a huge fan of when actors and comedians known for only playing funny parts take on serious roles.   There's just something fascinating about these guys trying something that's completely foreign.  And for the most part, I've enjoyed seeing funny guys be serious.  Adam Sandler was great in Punch Drunk Love and Funny People.   Steve Martin was awesome in Shopgirl.  Robin Williams was amazing in every single serious role he ever played.  Jim Carrey in The Truman Show.   Even Will Ferrell killed it in Stranger Than Fiction.  The list goes on and on.   The latest comedian taking a stab at serious acting?  David Spade.
Space is one guy I never, ever would have expected to be in a serious role or at least have serious parts. But in this teaser for the new thriller Warning Shot, we see a much darker side of Spade. Bruce Dern, James Earl Jones and Tammy Blanchard also star in the indie feature. Deadline Hollywood describes the story:
The story of a single mom (Blanchard) who inherits a farmhouse from her grandfather. Trouble stars when a family business rival (Spade) sends armed men to take the water rights to the farm's creek by force.
Check out the trailer below: