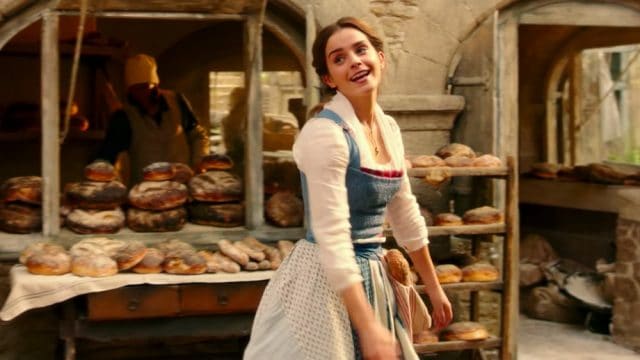 I honestly feel that by the time Beauty and the Beast is actually released in March that I will have seen at least half of the movie just from leaked pictures and teaser videos.  But alas, I highly doubt I'm going to see it in the theater anyway, so I'm having fun with all of these clips.  The latest clip to be released features the singing chops of none other than the movie's star, Emma Watson.   The clip you are about to see is "Belle," the female lead's first big song in the animated movie.
You have to admit it looks pretty awesome and there's just something so sweet about Watson's heavy accent while singing.  Most Brits lose the English accent when singing a song but this one's got a real Broadway musical vibe.  I have to be honest I wasn't sure that Watson would be a star after Harry Potter but I should haven't known better.  Her looks alone would have landed her plenty of roles but as we've gotten to know Emma over the years we know that her talent matches her looks if not exceeds them.
Enjoy this clip of Emma Watson singing her way through her provincial town.