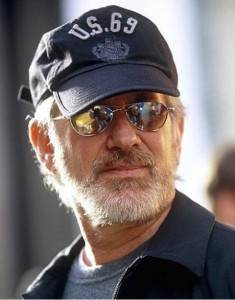 Legendary film-maker Steven Spielberg is returning to familiar territory: aliens. Spielberg is currently attached as executive producer of an as-yet-untitled sci-fi drama series being co produced by his Dreamworks studio and TNT. Spielberg has wobbled between two types of aliens in his history with the genre: the benign, and the not so benign. With this project, it looks like Spielberg is sticking with the not so nice variety of interstellar visitor.
The series, co-created with Saving Private Ryan screenwriter Robert Rodat, takes place six months after an invading alien force has pummeled mankind into submission. A group of ordinary folk band together to take on the aliens, while struggling to maintain their humanity in the trenches of a guerrilla war.
The pilot for the dark sci-fi actioner is currently in development with not so much as an estimated air date. DreamWorks Television heads Justin Falvey and Darryl Frank join Spielberg and Rodat as executive producers and likely day-to-day show runners.
With Spielberg's prolific reputation in the alien genre – including classics like Close Encounters of the Third Kind, ET, and War of The Worlds – this new series will surely keep the like-minded producers of ABC's 'V' on their toes. While TNT lacks the coverage to be a direct ratings challenger for ABC's sci-fi re-boot, fans will no doubt be putting the revived alien invasion epic against whatever Spielberg brings to the small screen. Spielberg's last attempt to bring Aliens to TV was 2002's Taken, which was enormously well received. More info as it becomes available.