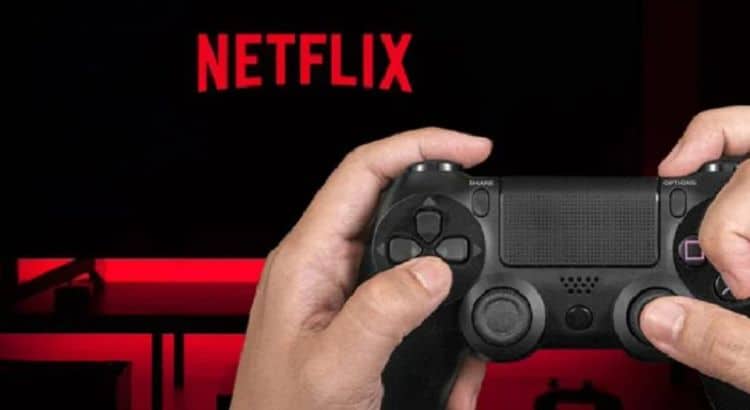 The evolution of streaming sites is an interesting thing to think about since a lot of us should be able to remember when Amazon, Netflix, and even Hulu were a lot different. They all set the pace in their own way, to begin with, but now that Netflix is a certifiable streaming giant, one can't help but wonder which direction they plan to go in, and what form that will take. That question has been answered in the form of video games, as it would appear that Netflix is now seeking to get into the gaming industry in one way or another and will likely be streaming video games at one point. As you can guess, a lot of people are excited about this and are pumped to think about being able to play games on the same network that gives them so many shows and movies as well. Now all Netflix needs to do is get into the music business and they'll be nearly set when it comes to staying at the top of the competition. It feels likely that the other sites might think about trying something like this eventually, but it's bound to be a while.
To say that Netflix has been at forefront of the streaming game for a while now isn't inaccurate but it's not for the lack of trying that other sites are doing whatever they can to keep up by snagging as much content as they can. But video games are a huge market, and if Netflix can tap into it somehow one can only imagine the heights they're going to go to. It's definitely a different way to think when trying to connect Netflix and video games, as the process feels like something that might take a bit of explaining given that there are likely a lot of people that are wondering if this will bump up the cost of their subscription to an insane level, how it will work, and whether games are going to start coming in the mail or if they'll be accessible directly from the online platform.
That last option would be kind of insane to think about since one can only imagine what it would take for a server to keep up with this kind of traffic unless there was a way it could be done to perhaps limit the number of players, maybe with a waiting list option attached. That line of thinking makes it sound as though some games would be nearly impossible to access thanks to the fact that some gamers spend hours and hours in a game until they're satisfied. Plus, the idea that Netflix might be subjected to various hacks that could be a problem since the issue of cheating with online games appears to be an issue and has been for a while, though with as little as I know about video games, other than how to play them, it's fair to say that I'm thinking up problems that might be easy to fix or don't exist. But the idea of Netflix bringing video games to their lineup kind of opens up a lot of possibilities that people might be able to think of.
It's bound to be a while before this happens, but the mere mention of it is bound to get a lot of people on board since if it could work, there's a good chance that it would be something that a lot of gamers might embrace and fully support. It's fair to say that there would be those who would speak out against it, there's always bound to be those that will oppose an idea if only for the reason that they didn't come up with it. Hey, we're human, which means that people do and say odd things all the time. But it does feel as though more people would be in favor of seeing this happen, so long as the results were forthcoming and were entirely positive. You can bet that those who know about this are going to be watching and waiting, hopefully with some patience, to see how this process will go and whether or not it will be worth the effort.
While it does feel kind of ambitious, one can't really blame Netflix for wanting to check out a new method of attracting more subscribers while appealing to those that it already has. While some might think that it's kind of crazy to think of a streaming service like Netflix to have video games as a part of its service, the truth is that sites like this do have to evolve and continue to change in order to meet the needs of their subscribers. If they don't, then people will move on and find the next big thing, as has been proven many times before.