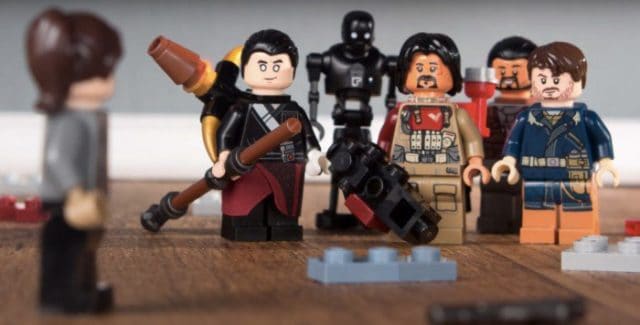 For all you Blu-Ray fanatics out there you should know that today's the day you can get your hands on Rogue One: A Star Wars Story on Blu-ray and DVD.  But for all of you fans out there who aren't interested in sifting through all the bonus scenes, commentary, and a movie that just might take up too much of your time, luckily there's an abridged version that came out today.   Not only is it shorter, easier to follow, and more fun, it's the Rogue One Story but told by LEGO.   According to /film
Using some impressive stop-motion animation, Disney and LEGO teamed up to make this family friendly, shortened version of the Rogue One story as it all takes place in the bedroom of some spoiled kid who not only has the massive Death Star LEGO set, but also the Rebels U-Wing, Director Krennic's Imperial shuttle, an Imperial battle tank and an AT-ST walker.
The next step after this is obviously getting a LEGO Master Builder into my house to create this entire empire for my sons.  At least while I wait on that I have the pleasure of replaying this video for them 600 times in the next week.
Check it out below: