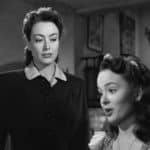 I have to admit, embarrassingly so, that I have never seen Mildred Pierce. I went through a phase when I was younger where I chose an actor or actress and tried to watch as many of their movies as I could. I never got around to Joan Crawford, and now I wish I had.
On March 27, HBO will premiere the first of it's four hour miniseries, Mildred Pierce, starring Kate Winslet as Mildred and Evan Rachel Wood as her daughter, Veda. It appears to be a classic feminist movie examining the emotional and psychological affects of divorce in a time when it was unseemly to do so, as well as the relationship between a mother and her daughter.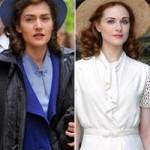 I'm not offering up an advance review, or any opinions on the piece whatsoever (outside the fact that Kate Winslet can really do no wrong in my eyes). What I am wondering is what you all think. I do plan on watching the HBO miniseries (complete with 30s style full frontal nudity from one lovely Evan Rachel Wood) and expect I will enjoy it.
For those of you who have seen the original, would you think it wise to watch the original with the incomparable Joan Crawford to, well, compare the two? Personally, I really enjoy critiquing differences between directors, actors, and a good homage seems like it would be right up my alley. On the other hand, I could watch with no background whatsoever and then use the original as my comparable. Give me your expert movie-watching viewer opinions. I'd love to hear them. In the meantime, below are trailers for the original and HBO's miniseries, premiering March 27th.
Thanks for your opinions!!