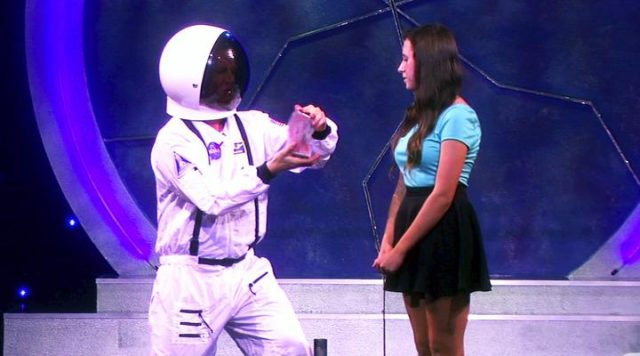 Like its name suggests, Masters of Illusion is an American TV show in which stage magicians perform a wide range of magic tricks for the entertainment of the viewers. Its first run saw it start in 2000 and continue until 2001 on PAX TV, while its second run consisted of thirteen episodes broadcast on MyNetworkTV in 2009. Now, Masters of Illusion has become a part of The CW, where it has entered into its sixth season of shows for those who are interested.
Here are five reasons that you should be watching Masters of Illusion:
Wide Range of Entertainment
Masters of Illusion is not limited to a single kind of magic trick. Instead, it showcases a wide range of stage magicians with a wide range of talents, thus providing it with much broader appeal than a lot of viewers would expect based on their initial impressions. Examples of the magic tricks that have been performed on the TV show include but are not limited to escapes, illusions, and even comedic performances from time to time.
Significant Talent
The people behind Masters of Illusion include a fair amount of talent when it comes to stage magic. For example one of its executive producers is Gay Blackstone, which was not just the president of the Academy of Magical Arts at one point in time but also an international ambassador for the International Brotherhood of Magicians. Likewise, the people featured on the TV show include some well-known names, meaning that interested individuals might want to tune in if they are interested in one stage magician in particular.
Unscripted
Viewers who have been watching too much scripted TV should consider watching more of its unscripted counterpart, with Masters of Illusion being an excellent example. They might find it to be a more authentic experience, which could provide them with a nice change of pace when watched from time to time even if they are not particularly interested in that sort of thing as a rule. Moreover, the unscripted nature of the TV show adds a measure of excitement to the whole experience that is different but potentially no less interesting than the sort that comes from scripted TV.
Fun and Excitement
Simply put, the magic tricks performed on Masters of Illusion can be spectacular indeed. As a result, people who want some fun and excitement from their consumption of TV should not hesitate to watch it for footage of real people escaping from real peril in astonishing shows of skill and talent. For that matter, there is plenty of fun to be had from watching the rest of the magic tricks as well, if perhaps not as much excitement without the element of imminent peril.
Interesting to Contemplate
Of course, one of the best parts of watching stage magic is discussing with other people about how it was carried out. Interested individuals may or may not be able to come to the right answer, but the inevitable discussion is sure to make company that much more interesting and the TV show that much more enjoyable.