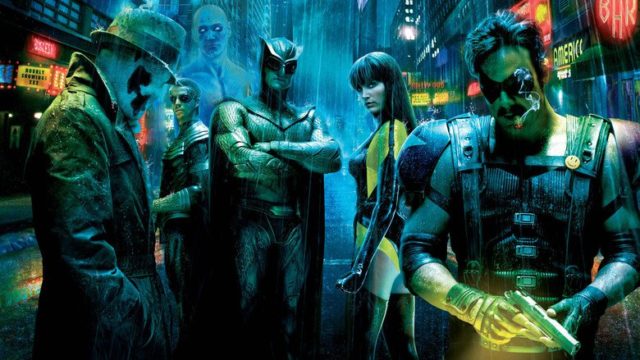 The name Zach Snyder was originally attached to this project but the substitute is hardly a substitute.  Coming off of the huge success of The Leftovers, Damon Lindelof could be heading right back to work.  DC Comics favorite Watchmen may be headed for the small screen.
Damon Lindelof is in talks for a potential Watchmen TV series for HBO. Sources tell The Hollywood Reporter that the project is in the early development stages. An official deal is not yet in place. Representatives for HBO and producers Warner Bros. Television declined comment.   According to THR
Lindelof originally read the comics as a kid in the 1980s and has said that the series continues to influence his work. "From the flashbacks to the nonlinear storytelling to the deeply flawed heroes, these are all elements that I try to put into everything I write," he told Comic Book Resources in 2009 ahead of the feature-film take. Lindelof has read Watchmen multiple times and, at the time, praised director Zack Snyder's film. "It's the most married-to-the-original-text version of Watchmen that could've been made," he told the Observer. "I want to keep it sort of insular," he said, referring to the multiple translations that have come from trying to translate the source material. "It's OK with me if people don't understand it because they don't deserve to understand it."
I personally think this is a no brainer and a show that's going to be incredibly good assuming Lindelof is at the helm.  There's way too much pressure to put comic books on the big screen these days.   With the emergence of comic books making for great television shows, Watchmen is a perfect fit.  While I'm sure there will be another crack at a few if not double digit more Watchmen affiliated movies in our future, a TV show could be a great place to start.   Think about how good Gotham has gotten on FOX.  I think that Watchmen could take the same path.
P.S. seeing Malin Akerman in Billions and then realizing that she was in Watchmen is really trippy.  And I won't even go there with the fact that she's in Harold and Kumar.