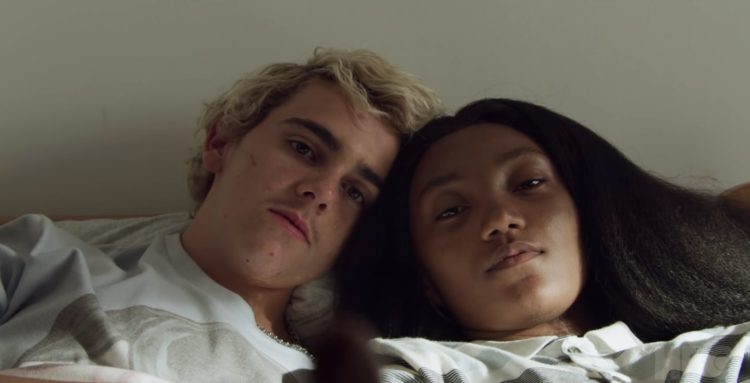 COVID-19 has resulted in almost all of the entertainment industry being shut down indefinitely. This has also meant that we've had less new content over the last few months. However, the content we have gotten has been pretty awesome for the most part, and HBO Max's miniseries We Are Who We Are is hoping to keep that trend going. The series follows two young Americans who are living in a military base in Italy as they struggle to deal with the challenges that come with growing up. The show touches on several very timely issues and provides an interesting perspective on the typical  coming of age story. Keep reading for 10 things you didn't know about the new HBO Max series, We Are Who We Are.
1. The Show Was Actually Filmed In Italy
It's not uncommon for a show to be set in a certain location but filmed somewhere entirely different. In this case, however, We Are Who We Are was actually filmed in Italy where the show takes place. Production wanted to film at Caserma Ederle, the actual U.S. military base in, however, the Department of Defense denied that request.
2. The Show Is Set In 2016
Many TV shows don't specify the exact year that the show is set in. In many cases, people can use context clues to figure out the time period. The show's Wikipedia page says that the show was set in 2016. At the moment, it's unclear whether or not this specific year will be of any significance.
3. The Cast Is Made Up Of Newcomers And Vets
We Are Who We Are consists of a great cast that is made up of new actors and seasoned industry vets. One of the show's main characters, Caitlin, is played by Jordan Kristine Seamon who is a newcomer. However, the show's other main character is played by Jack Dylan Grazer who is well-known for his role Eddie in It.
4. The Show Will Also Air On BBC Three
We Are Who We Are premiered on HBO in the United States on September 14, 2020. However, in other countries it will debut on different networks. In the UK, the show was picked up by BBC Three. In Italy, it was picked up by Sky Atlantic and will debut on October 9, 2020.
5. The Show Focuses On Different Relationship Dynamics
One of the things that makes We Are Who We Are so interesting is that it focuses on a wide variety of relationship dynamics that paints an accurate picture of what many teens are dealing with. On top of trying to navigate connections with friends, the characters will also deal with challenging moments in their relationships with family members and other people around them.
6. The Series Has 8 Episodes
Unfortunately for those who are already planning on getting really invested, We Are Who We Are is only a miniseries. The good news, however, is that unlike many other miniseries that consist of just two or four parts, this one will have eight. Episodes will air weekly though, so people who like to binge will have to wait a few weeks.
7. The Reviews Are Already Positive
Only one episode has aired so far in the United States, but the feedback has already been overwhelmingly positive and people are excited to see how the rest of the series will go. A review from Indie Wire says that the show is "already feels bursting with life in the way great television often does. You want to live alongside these characters for as long as they'll let you…"
8. The Show Is Luca Guadagnino's TV Debut
Director Luca Guadagnino has been working in the film industry for more than 25 years. He is best-known for directing and producing the 2017 movie, Call Me by Your Name. Although he has a lot of film experience under his belt, We Are Who We Are marks the first time he's directed a TV show.
9. The Show Has An Official Instagram Account
Despite being a new show, there are already a lot of people who are excited about We Are Who We Are and can't wait to tune in every week. The show has an official Instagram account where people can see behind the scenes moments and photos of the cast. Currently, the account has more than 70,000 followers
10. The Show's Themes Are Universal
Since the show features American characters who are living in Italy, there is an international element by default. However, the series digs even deeper to present several universal themes that people from from difference parts of the world will be able to relate to.