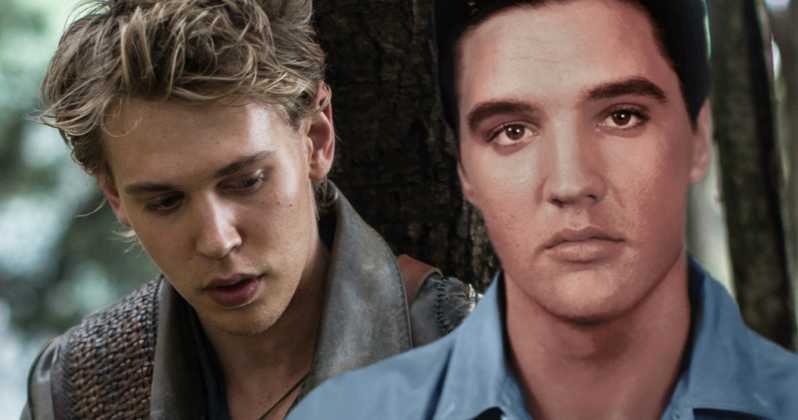 Baz Luhrmann found his image of Elvis Presley it would seem, and for Austin Butler this is a chance to finally spring forward into a lead role that could take him right to the top of his career. Mike Fleming Jr. of Deadline seems to think that this is going to be Butler's chance to really shine and he could be right since for a while now Austin has been a rising star that a lot of people have come to believe in and yet he seems to keep being given bit parts and being used as a supporting character. In The Shannara Chronicles he at least got to play a rather important part as Wil Ohmsford, but it's regrettable that the series didn't seem to inspire as many people as the books it was derived from did. No one could have blamed Butler for this since he played his part rather convincingly and was great as the uncertain hero of the series. But in truth the whole idea kind of fell flat after the first season, and the second season just didn't seem to have what it took to bring back the initial interest.
Playing the role of Elvis though has been a big up for a lot of actors over the years and for Austin it could be the shot he needs to show people that he's ready for the spotlight and can take on a lead role that's both iconic and culturally important. A lot of people still recall that Elvis was something of a controversial character back in the day but at the same time his level of fame made a lot of what people didn't like cease to matter since his impact on pop culture and his overall presence were so great that it was easy to see how people thought he was an instant legend. Tom Hanks is going to be starring in this movie as well as Colonel Parker, which will no doubt offset Austin's performance as Hanks will possibly hang back as much as he can so as not to overwhelm the younger actor. That is something that's great about Hanks, he knows how to cultivate and promote the talent of other actors around him, and doesn't seem to hesitate when it comes to elevating his costars when it's needed. This time, much like any other time when Elvis is the main subject, the spotlight will need to remain on the main character as much as possible since the movie will be reportedly be moving from Elvis' younger years to his time in the spotlight, showcasing the changes in his character and in the country as he rises to fame.
There have been a lot of movies depicting Elvis throughout the years and a lot of them have taken on their own life and told his story in many different ways. This one seems poised to do much of the same but Luhrmann and his cast also seem as though they might be bringing it back down to earth in a way that only a few movies ever have. It will no doubt focus on Elvis's career and rise to fame but it does sound as though it will take us through his early life as well and show the people just how Elvis got started and what it took to become such a swinging sensation. You've got to remember that at one time Elvis was just another ordinary young man like any other and didn't seem to have any special qualities to him that anyone could see other than those that knew him. But how a legend is made tends to create a different story with each telling as some go by the facts, some go by a loose set of stories they've heard, and others simply want to tell a tale and are as loose with the facts as they want to be.
What Luhrmann seems ready to do is tell a story that will show us the closest thing to reality that we're likely to get since many people that knew Elvis on a personal level are long gone or can't possibly remember what he was like back in his younger days. All we have now are the histories and the stories that have been told again and again, and people have been trying to work with those as much as they possibly can throughout the years. As Amanda Mitchell from The Oprah Magazine has reported this story is supposed to start shooting sometime next year so it's bound to be a while before we get to sit down and enjoy it, but it also would seem that it's going to have a very talented cast so it could be something worth waiting for. A lot of us have likely seen at least one movie with some representation of Elvis in it before, but this seems like something that's going to get kind of gritty and back to reality.