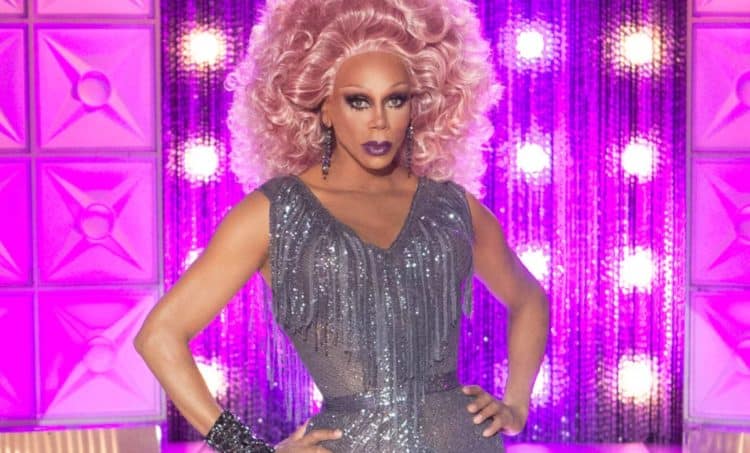 Debra Birnbaum of Variety and many others have made it known that RuPaul is making his way to daytime TV where he's going to hosting his own talk show. He'll be covering a variety of topics, not the least of which will be fashion tips and different ways to be glamorous and of course be yourself and who you're meant to be. Those that have been following RuPaul for so long are no doubt going to be very excited to see him hosting his own talk show as it will be a slightly different take from what he's already done and will be something that might show a different side of him as well.
In all honesty daytime talk shows are a dime a dozen and it takes a lot to really make one stand out, but considering who this is and how long his career has been going, and of course the fact that RuPaul knows very well how to get peoples' attention, it shouldn't be all that difficult. The show sounds like it's going to be quite full with celebrity interviews, short skits, and various other distractions for the viewers to watch that will likely leave them entertained and wanting more by the end of each show. Given his reputation for entertaining a crowd it seems fair to say that RuPaul is going to do pretty much anything and everything within the realm of reason to keep people happy, but thus far it doesn't seem like he'd stretch it too far to make the ratings jump. In all honesty it doesn't really appear that he would need to since his reputation is likely enough to book some of the hottest celebrities and create some very memorable times on a show that some folks should have known was coming soon enough.
Meredith B Kile of ET has made it known that Ru and his entire crew are excited for this show and are putting everything they have into it. With as long as he's been in show business and as many people as he's touched along the way in an inspirational manner it doesn't seem like the show should have any trouble getting going and staying up. It's whether or not they're going to be able to do everything they want and get all the people that they want to showcase. Given the popularity that RuPaul has enjoyed for so long though it's likely that people are going to be lining up to get a spot on his show if only for a few minutes here and there since it already seems like it might be one of the most popular shows coming out as of late. The only thing that might stymie it is the fact that there are so many daytime shows out there and competition is kind of fierce in some regards.
With all the shows that are on TV today it's hard to pick just one since a lot of them offer the same thing in a bunch of different ways. RuPaul is going to have to put in the work to make sure his show gets the attention he wants for it, but that doesn't seem to be a huge impediment. What does seem like it could work against him is the simple fact that working against established shows, even though that's not the goal in many cases, is difficult since no matter how charismatic or upbeat a person is, that's a serious uphill climb to make since the established order is hard to take down at times or even contend with. People get used to the shows they've been watching over and over for years and might give a new show the time of day and enough of a moment to look it over for a bit and make a quick decision, but the content has to be on point in such a way that they want to keep from clicking the GUIDE button to find another channel. Having a reason to stay on the same channel as a show that's just getting started usually has something to do with the familiarity that a person has with the show, the host, or any part of it. With RuPaul a lot of people happen to know about the celebrity and might give it a look, but it's going to take more than reputation to get the show off the ground.
Thankfully RuPaul seems up to the challenge and will undoubtedly do quite well since he's been performing for so long that it might seem like second nature. Once a person's been in the business long enough, and especially when they've been successful, the idea of taking on a new project is still daunting, but it becomes slightly easier as time goes on. Here's wishing RuPaul the best of luck in this venture.