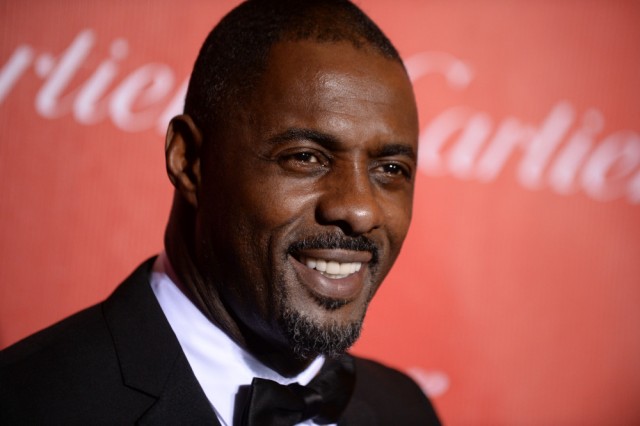 The talk about making Idris Elba into the next James Bond has been going on for a little while now and it seems that once Daniel Craig has had his final outing as the famed spy that Idris Elba could very well be in. A black James Bond seems like it would confuse a few people but a lot of folks are pulling for this since it would be a definite switch and no doubt something that would hopefully revive the famed franchise in a way that could take it off in an entirely new direction. The idea of adding him in is something that could easily be seen as a means of shaking things up but it would also introduce someone that's been tearing up the big screen in a big way for years now and deserves his shot at the kind of title that would make or break his career, preferably the former. Plus, since it seems like being the fabled gunslinger from the Dark Tower didn't work out too well, this is the only real direction that he should be headed when it comes to finding a role he'll be lauded for.
It's something that people are more than ready to see.
10. He can be a forceful character when he has to be.
Normally he's calm, cool and collected in any movie he's in since he's never really placed as a mad-dog type that will go off the rails at a moment's notice. He's played a few characters that get pretty aggressive, but usually he takes some time to really get into the mess.
9. He usually comes up with some of the coolest dialogue.
Okay so this is up to the writers most of the time but he's the one that has to deliver it and possibly ad-lib sometimes if the dialogue doesn't make as much sense as it should. His delivery is almost always on point and if he's given great lines he turns them into epic ones, so you know that he can get the job done when it comes to speaking his lines.
8. His facial expressions are great.
Even when he says nothing you can see more in his eyes and facial expressions than if he was to vocalize it. His range isn't so great as some but it doesn't have to be since a lot of the times during his part you can pick up on what he's feeling and what his character is going through just by looking at his expressions.
7. He's fully aware of what he can do and just exudes confidence.
This is a guy that walks tall and strides confidently forward since he's fully into what he's doing and is all about the character he plays in any given movie. Even on TV he's one of the best around and is able to display that in his manner and in the way he does just about, well, everything.
6. The guy is just intense.
From his stare to his stance to the way that he plays his characters Idris is the kind of guy you really wouldn't want to stand against if he was firmly opposed to something since his intensity level seems to go from 2 or 3 to 11 in a big hurry.
5. He's played in plenty of action roles so he knows the landscape.
He's been in films that aren't all about action too, but in action films he's been one of the strongest, most capable figures in the group or on his own and little ever seems to faze the guy unless it's just that bad or a much more powerful enemy comes along. Even then he's always been the guy you want at your side.
4. He is a ladies man without a doubt.
He's definitely shown in TV and in the movies just how good he is with the ladies since he's pretty smooth and that confidence that he keeps around him like a shroud is easy to notice. In some roles it's not as noticeable as it's not needed, but in others he's a smooth character.
3. His acting is on par with some of the greats.
He could match Pierce Brosnan, Sean Connery, and Daniel Craig any day at this point and hold his own if not come out ahead. That's a bold statement, but it's one made from the experience of having watched him in numerous movies.
2. This has been anticipated for a long time.
People want this, they HAVE wanted it, and since the talks began a lot of folks have been wondering if it would ever happen. Right now it seems like there's a better chance than ever that he could finally be tapped for a Bond film.
1. Simple, he's IDRIS ELBA.
This right here should say it all in a nutshell. He's just that awesome that mentioning his name should do the trick.
Come on, who wouldn't want this guy in a film at this point?