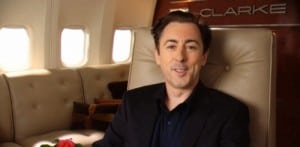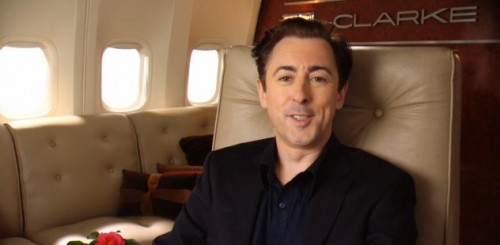 Much of the second season of Web Therapy has focused on the senatorial campaign of Kip and Fiona's embrace of being in the spotlight. The only reason that they even stayed together was for the sake of appearance, their icy awkwardness and Kip's near-cheating having to be put aside for plastered on smiles and public displays of affection. Fiona might not love her husband, but with the benefits that would come from being a Washington wife, she can swallow her pride and wait for the money to come in.
But Kip's campaign is officially over on the second season finale, titled "Electile Dysfunction". After flaming out in controversial fashion, even producing an autotuned viral video in the process, Kip has ran off to the southwest with Ben, leaving Fiona on her own. More specifically, it leaves Fiona free to be with Austen, the man who she thinks is going to financially take care of her and give her enough backing to make web therapy a major success. But will he actually follow through on that and take her under his wing?
Elsewhere on Web Therapy, Newell has been seeing a new therapist, one that has the emotionally volatile man on a cocktail of mood stabilizers. The only thing is, his therapist is Fiona's sister and he seems to have more on his mind with her than getting better. Newell might be transferring his obsession with Fiona to her sister, since Fiona's made it clear that she doesn't want anything to do with him. Could this final move be Dr. Wallice's way of twisting the knife she shoved into her sister's stomach regarding Putsy's power of attorney?
The second season finale of Web Therapy airs Sunday at 10:30 on Showtime following the 100th episode of Weeds.
What have you thought about this season of Web Therapy? Do you think that Fiona and Austen will finally be together now that Kip's out of the picture? Will Newell continue to be helped by Fiona's sister?