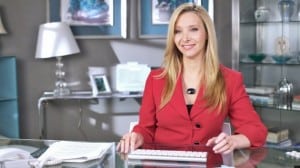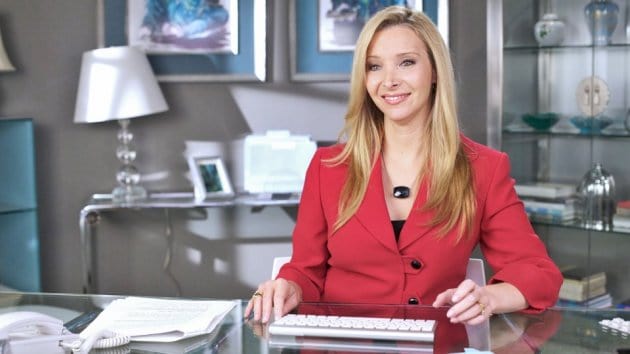 Showtime has officially renewed Web Therapy for a third season set to consist of 10 episodes and premiere in 2013. The web series-turned-30 minute comedy saw its ratings grow 21% from season one to season two, also earning an Emmy nomination for its web counterpart this past September.
Web Therapy stars Lisa Kudrow as Dr. Fiona Wallice, an aspiring therapist that has created a new modality in which she is looking to popularize (and profit from) by any means necessary. In Web Therapy, Dr. Wallice reduces the typical 50-minute therapy session into a series of 3-minute video chats to "hone in" on the patient's real issues. The only problem is that Fiona is much more concerned with getting the word out about her project than actually helping any of her patients.
In addition to Kudrow, who co-created and co-executive produces the show, Web Therapy features recurring appearances from the likes of Victor Garber, Dan Bucatinsky, and Lily Tomlin. The show has drawn in guest stars ranging from Meryl Streep and Julia-Louis Dreyfus to David Schwimmer and Conan O'Brien, with Jesse Tyler Ferguson, Meg Ryan, and Matt LeBlanc set to appear in the third season.
The second season of Web Therapy ended with Fiona's life caving in around her. She had sunk all of her hopes for happiness, success, and fame into mogul Austen Clarke, since her husband Kip had decided to run away to New Mexico with his Senatorial campaign manager. But Austen may be the father of her former assistant Gina's child, which throws any plans that she had with him out the window. The two had waited out Kip's run for office in order to be together for good, but with this latest development, they might not be able to be together without things getting very, very messy or very, very awkward. Is Fiona's desire to fund her project and revel in the spotlight so much that she could look over this?
What did you think of the second season of Web Therapy? Where do you think the show will go during season three? Have you warmed up toward Fiona since the beginning of the series?