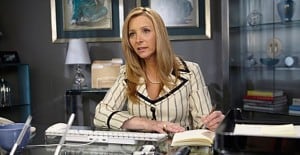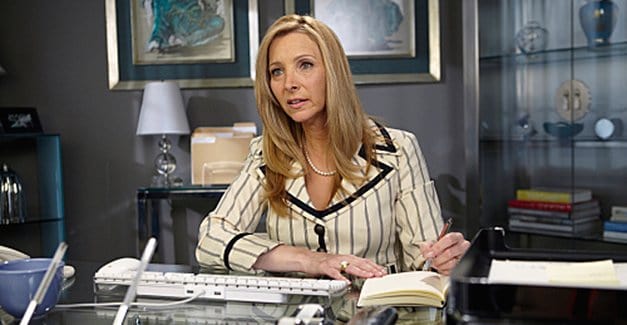 Showtime has announced that the third season of Web Therapy is set to premiere Tuesday, July 23rd at 11:00, one day after it was originally scheduled to bow.
This season on Web Therapy, Fiona is dealing with an empty house, as Kip has ran off to Arizona with Ben, a business that's flailing, and a love life stopped dead in its tracks thanks to Austin  fathering Gina's child. Jerome has been poached by Putsy, who is launching competing online therapy company Net Therapy, and any hope of Fiona gaining the fame, fortune, and acclaim as a result of Web Therapy has been dashed, aside from an unauthorized Broadway musical based on her manuscript. If that wasn't enough, Fiona's being investigated for campaign finance improprieties, so even if Web Therapy were to take off, it might take a while before she'd end up making money on her expenditure.
That's quite a bit of change for one person to have to deal with, especially in such a short amount of time. However, given Fiona's self-absorption and general obliviousness to all things around her, she might not be as impacted by the shifts in her life as one might expect. For the upcoming season, she might decide to focus almost exclusively on the growth of her new modality and let the pieces fall around where they may.
Guests on this season of Web Therapy will include Steve Carell, Billy Crystal, Chelsea Handler, Matt LeBlanc (the third consecutive former Friends co-star to join), Meg Ryan, Megan Mullally, and Sara Gilbert, while Dan Bucatinsky, Victor Garber, Alan Cumming, Jennifer Elise Cox, Lily Tomlin, Julie Claire, Michael McDonald and Tim Bagley are set to reprise their roles.
Will you be watching Web Therapy this season? Do you think that Fiona's business will come out on top of her mother's Net Therapy? Can she remain friends with Austin, even after he impregnated Gina?