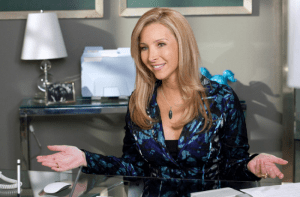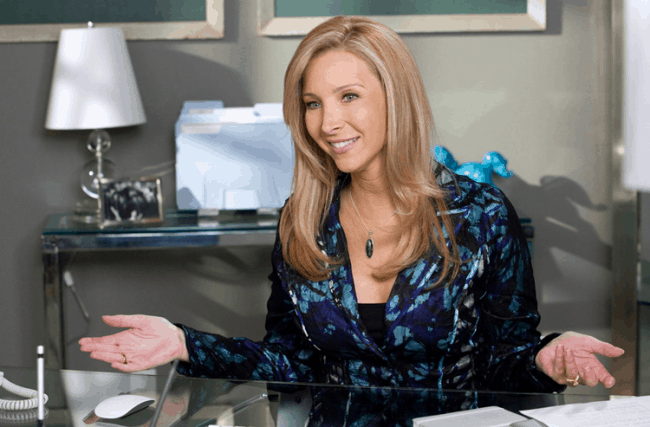 You can argue that the entire second season of Web Therapy has been about Dr. Fiona Wallice attempting to find her way back to Austen Clarke. The two seemed to be ready to jump into a relationship at the end of the first season, Fiona having snagged someone that could help web therapy explode, when Kip came to her regarding the political campaign and the need to keep up appearances. Rather than dumping her powerful new love interest, their affair got put on the back-burner, with Austen helping to bankroll Kip's campaign and Fiona agreeing to stay with her husband through the election.
On the season finale of Web Therapy, titled "Electile Dysfunction", Kip has withdrawn from the race, moving to the southwest to be with Ben and leaving Fiona once and for all. This should be a cause for celebration for Dr. Wallice – her chances of being a political wife may be over, but she still has a rich, influential man in her life to spend the rest of her days with. Fiona will get to taste the fame and fortune that she's been yearning for all series long…or will she?
When trying to relay her good news to Austen, it turns out that he has another woman – Gina, Fiona's former assistant that the therapist had shipped off to Alaska. It was there that she met Austen and saved his life, prompting him to promote her and send her to London for managerial training. Sometime after that, the two got together and, however indirectly, crushed Fiona into little bits of dust.
The second season finale of Web Therapy airs Sunday at 10:30 on Showtime after the 100th episode of Weeds. You can check out two additional finale sneak peeks here.
Do you think that Fiona can get Austen to dump Gina and be with her? Is this poetic justice for all the people that Fiona has done wrong by during this season of Web Therapy? Where would you like to see the show go if it gets a third season renewal?
[FLOWPLAYER=http://www.tvovermind.com/wp-content/uploads/2012/09/wt.jpg|http://www.tvovermind.com/wp-content/uploads/2012/09/WEB_211_HELLO_GINA-Clip1.flv,400,300]