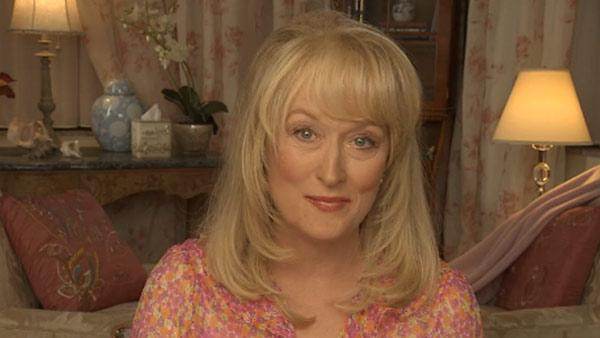 At the end of the first season of Web Therapy, Dr. Fiona Wallice faced a choice. After her marriage had pretty much went off the rails, she had started thinking about life after Kip, planning to leave him for one of her clients; however, once her husband came back with the news that he'd be running for political office, she had to decide whether she wanted personal fulfillment with another man or the perks of being in the public eye as a political wife.
And as we know by now, Fiona is nothing if not ambitious and opportunistic, so out went the "other man" (at least temporarily) and here we are in the second season premiere of Web Therapy (available to watch, in full, below). Kip may still be in Fiona's life, but that doesn't mean that they're suddenly the pictured of wedded bliss. Rather, they've decided to use one another for something that they want. By putting out the illusion of being the ideal couple, both Kip and Fiona get to achieve the professional goals they have for themselves – Kip and his desire for political office, Fiona and her desire for fame and growth for Web Therapy.
But the two aren't on the greatest terms right now, to say the least. Kip wants nothing to do with Fiona in any way other than a trophy wife, trotted out for photo ops and political functions, to the point where his therapist (Meryl Streep) remarks that the sight of her naked body disgusts him. Fiona tried desperately to get her husband interested in her romantically/sexually in season one, but can she give that up in exchange for professional gain? Should she?
Web Therapy airs Mondays at 11:00 on Showtime. Upcoming guest stars in season two include David Schwimmer, Conan O'Brien, and Molly Shannon.
Will you be tuning into this season of Web Therapy? Do you think that Fiona and Kip can stick together long enough to make this arrangement work?