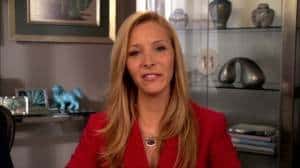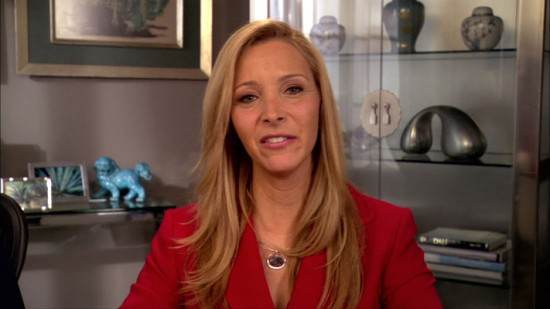 Dr. Fiona Wallace is getting another shot at bringing her modality to the public, as Showtime has renewed Web Therapy for a second season. Comprised of at least ten episodes, season two would debut sometime in 2012, though there's no word on when or what show (if any) it'll air with.
What is known about season two is the impressive list of guest stars, including the likes of Meryl Streep, Conan O'Brien, Rosie O'Donnell, and Minnie Driver. Guest stars from season one ranged from Courteney Cox to Alan Cumming to Jane Lynch, among others. Returning for season 2 will be Lily Tomlin (Nine to Five) as Fiona's mother Putsy, Dan Bucatinsky (The Comeback) as Fiona's ghostwriter Jerome, and Victor Garber (Alias) as Fiona's husband Kip.
When last we left self-obsessed Fiona (Lisa Kudrow, Friends), Kip had decided to run for a Senate seat, which seemed to put a bandaid on whatever iciness that had been going on in their marriage. Her new brand of therapy, consisting of 3 minute webcam sessions, has yet to get off the ground, so what better way for an ambitious person like Fiona to go than senator's wife?
Web Therapy (the TV series) originated from Web Therapy (the 5-time Webby-winning internet series), as the roots of the show go back to 2009 on LStudio.com. The Showtime episodes consist of the shorter web segments stitched together with newly shot footage to fill out the 25 minute or so runtime. In total, there are 51 web episodes of Web Therapy, with the fourth internet season currently airing. The show wrapped its first TV season this past September.
Do you think Kip has what it takes to be a successful senator? How do you think the book that Fiona is "writing" will turn out? Will web therapy finally take off with Fiona's newfound notoriety?