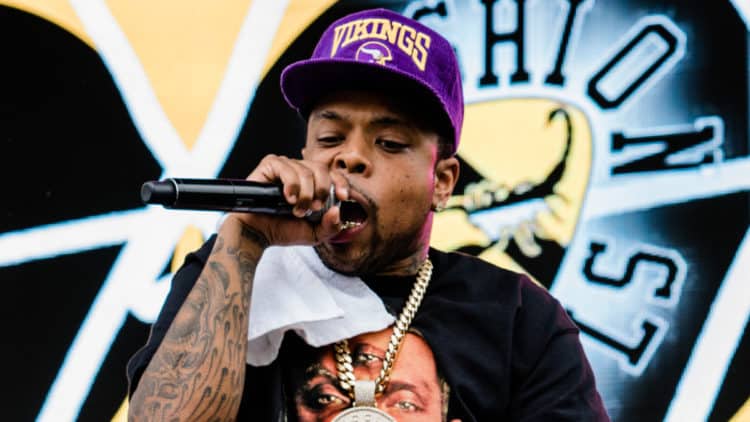 It's too easy to look at a rapper and say that they're doing much of the same thing in a different way than the next person, and many people do hold this type of belief. But Westside Gunn is one of the many that likes to do things his way and has a unique spin that's all his own and seeks to bring forth something that people haven't seen a million times and will think is just another act that they can catch later. While it's true that a lot of what he seems to do and represent has been done before, no matter that he's different and unique in his own way, Gunn has still been able to capture the attention and devotion of many fans. One might be able to say that people are going to pick up on whatever and whoever is the new attraction coming out and such a sentiment is correct and entirely too accurate, but all the same Gunn is still another voice among the many that is making himself heard and is willing to put himself out there in order to entertain people and give them something that might be a bit different.
Here are a few things about Westside Gunn you might not have known.
10. He's signed to Slim Shady Records.
He's done quite well for himself upon signing and it's fair to say that the kind of talent this label has decided to sign has been able to wow people quite often. The only trick is to keep wowing people and don't alienate them in ways that a few people have these last few years.
9. It's evident that he's a bit WWE fan.
He does like to boast that he's present at a few different WWE pay per views and the influence is obvious in his music and his merchandise. WWE has been a huge influence on a lot of people and continues to be as time rolls on.
8. His love for bling is kind of obvious.
This is seen in just about every picture you see of him since he does sport some pretty heavy bling and does seem to enjoy being decked out in whatever he can get and whatever tends to look good. That's the lifestyle he chooses though and it suits him it would seem.
7. He's definitely got a big of an ego on him.
Neil Z. Yeung of All Music has a pretty good handle on Gunn when it comes who he is and what he does. His ego seems to come with the territory as there aren't a whole lot of timid rappers out there since they're on the mic spitting the kind of rhymes that come from a place that might be deep and dark or filled with a great deal of passion, or both. This tends to make some rappers seem a bit conceited, but many times this is their personality coming out and letting people know that they have something to say.
6. It sounds as though he didn't pick up the mic until Conway was shot in the head.
This feels almost like a rumor since it does seem apparent that he might have gotten up on the mic at some point anyway and done his thing. But when this happened it almost seemed like he was a placeholder for a short while, until he made it apparent that he was there to stay.
5. He's been building his popularity steadily over the years.
So far Gunn has been making it widely known that his style is real and that he's not about to just go away. A lot of rappers have come and gone over the years and a lot of them have come out big only to fade back a bit in order to keep their career steadily moving forward.
4. So far people are duly impressed with his music.
Again, one could say that people are willing to listen to just about anyone at least once, but so long as the music is good and the message is something they agree with a lot of folks are going to stick around and keep up their interesting an artist so long as they keep producing.
3. He's also an accomplished fashion designer.
Gunn isn't relying solely on his rapping as his source of income but it does seem to be a big part of it. He is a fashion designer as well though and does have his own line out there. It's usually best to diversify in some way when putting yourself out in front of people.
2. He has his own record label.
This is another thing that seems to come with the territory since once an artist gets big enough it would seem that creating their own label is simply expected and is bound to happen sooner or later.
1. Throughout his career he's collaborated with some very famous individuals.
Being signed by Eminem's label it's not hard to see how he would have rubbed shoulders with some very famous people a time or two.
So far his career has been moving in an upward manner.