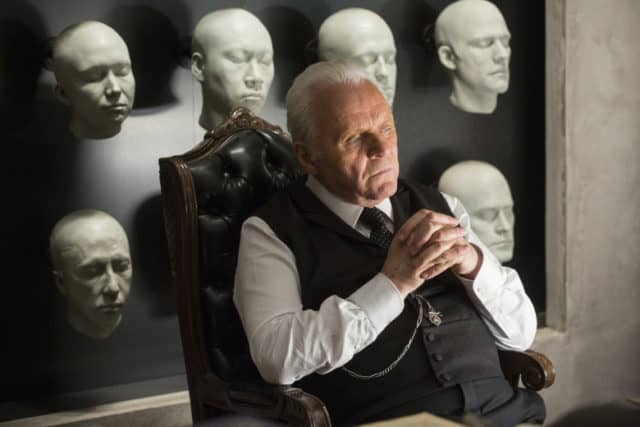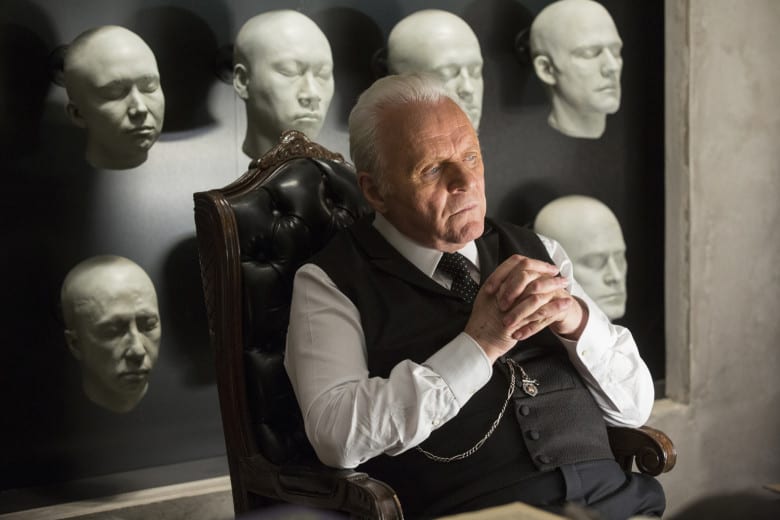 Is it me or does it feel like the last episode of Westworld aired over a decade ago?  You know what would be awesome?  If the show just flat out canceled itself and became known as the best show that lasted one season in the history of television.  While this will never happen at least those of you suffering from Westworld withdrawal have got something to chew on for a while.  In a new exclusive clip from the Westworld home video release we learn that there's much more to Ford's office than meets the eye.
In the clip below, Joy tells us that the infamous heads behind Ford's desk include two faces that should be familiar to us: one of Dolores (Evan Rachel Wood) and one of Teddy (James Marsden). Can you spot them? Also in the clip, producers fawn over Hopkins' ability to face act, compare Tessa Thompson to a coiled force to be reckoned with and show the similarities between Westworld and Silicon Valley (the places, not the shows).
Westworld will return in 2018. Season 1 will be released on Digital HD on March 6.  Thanks to TV Guide for the clip!
Save