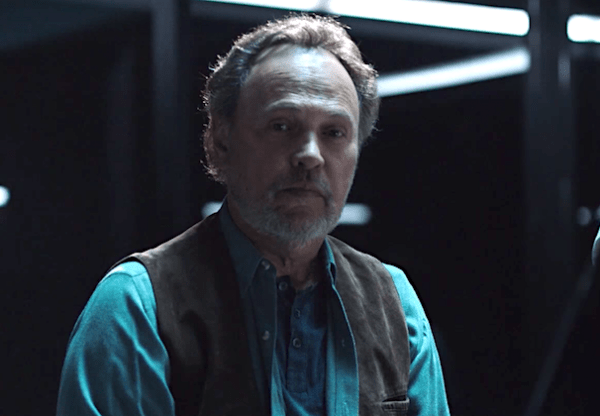 Are you going through Westworld withdrawal?  So are we.  So is everyone.  The first season of the HBO show was an absolute smash hit and people have raved about the futuristic Western (if that's even how you can characterize it).  While fans wait for the anticipated release date of Westworld season 2, Funny or Die wasted no time in making a hilarious parody that mashes up Westworld and City Slickers.  Who did they recruit for the City Slickers part?  None other than Billy Crystal himself.
Oh yeah, for those missing Billy Crystal, this is fun too.  When's the last time Crystal was in a movie?  Maybe because it's Oscars time and he's so well known for his hosting appearances that this video came out now?  Who knows.  What we do know is that this video is hilarious.
According to TVline
Luke Hemsworth (Stubbs) and Ptomely Slocum (Sylvester) play their Westworld roles here, questioning robot Mitch about his programming. Mitch gets off a few good zingers, asking if the glass-walled robot hospital is "the Kevorkian Ear, Nose and Throat Clinic" and referring to Stubbs as "Other Hemsworth Brother." But he's been going off on unauthorized killing sprees, too – and poor Daniel Stern, back here in his City Slickers role as Phil, bears the brunt of them. Plus, watch to the very end for a cameo from Westworld's Angela Sarafyan as android hooker Clementine… who makes Mitch an offer he can't refuse.